Hey Everybody!
The family and I are now in ARIZONA! I am seriously so happy to be here. When Tim and I were living in Hawaii I was so sad to think that our future children wouldn't have the sweet sunshine and water to play in (living in Canada and all.) But! Now Enzo will have all the tools to become the little merman I know he is. Speaking of Enzo, the little creature is a full 3 months! He is rolling over and laughing and vocalizing and overwhelming everybody with his rays of adorableness. My favorite thing right now is how the fat in his shoulders has accumulated: If you didn't know better, you'd think he was totally ripped with those deltoids.
This outfit is from a recent photo shoot that I did with my awesome sister-in-law Trisha Zemp! (Check her out, she is out-of-this-world talented.) I saw this sweater on my way out of H&M and had to go back to try it on. Needless to say it was a winner! I love the color, the way it hangs, the neckline, the length, just everything! Seriously go pick yourself up a long and cozy sweater for the holidays – you will not regret it! (I personally am enthralled that this sweater will also disguise any "food-babies" that will no doubt take over my body this season.) Let the feasting begin!
P.S. I have some exciting news about my Fabletics VS Lululemon blog post that I can't wait to share with you! Lulu fans unite!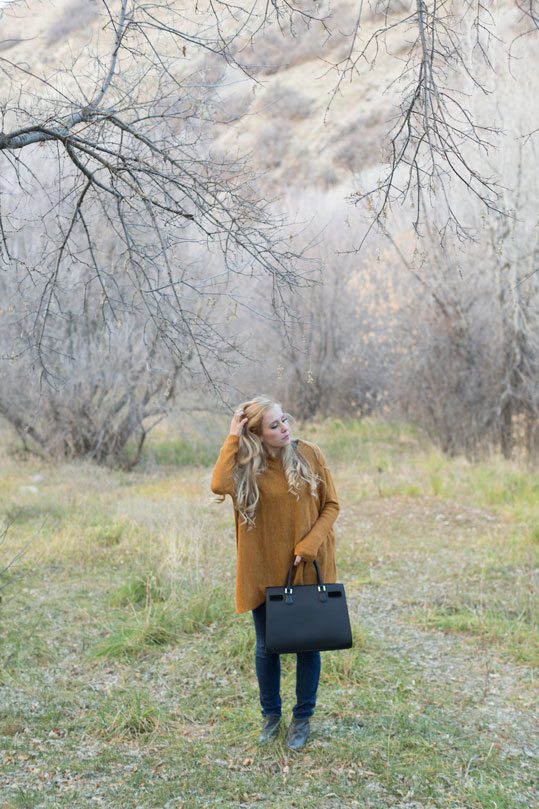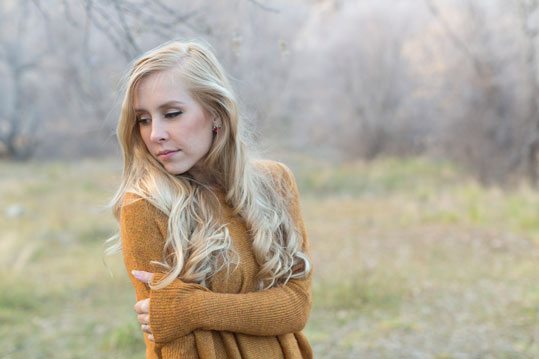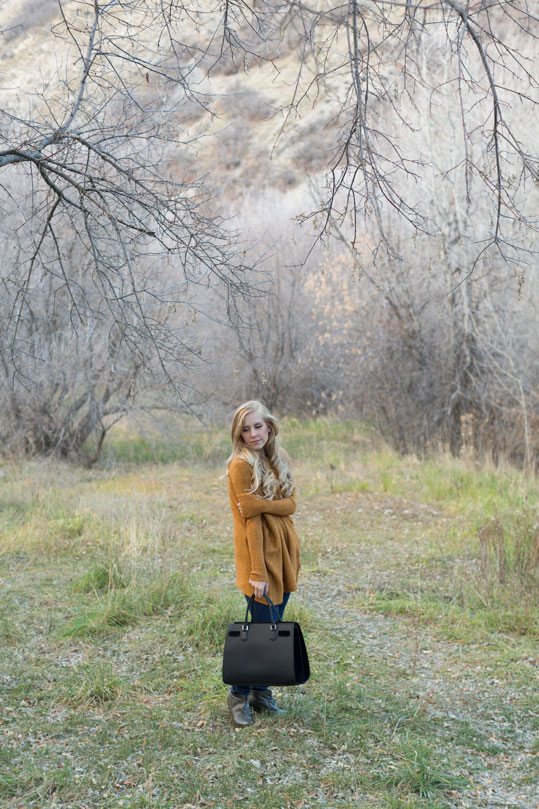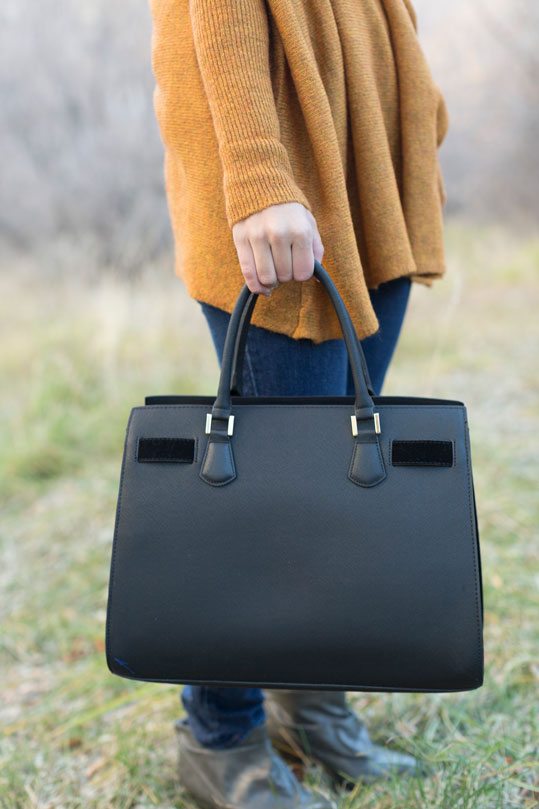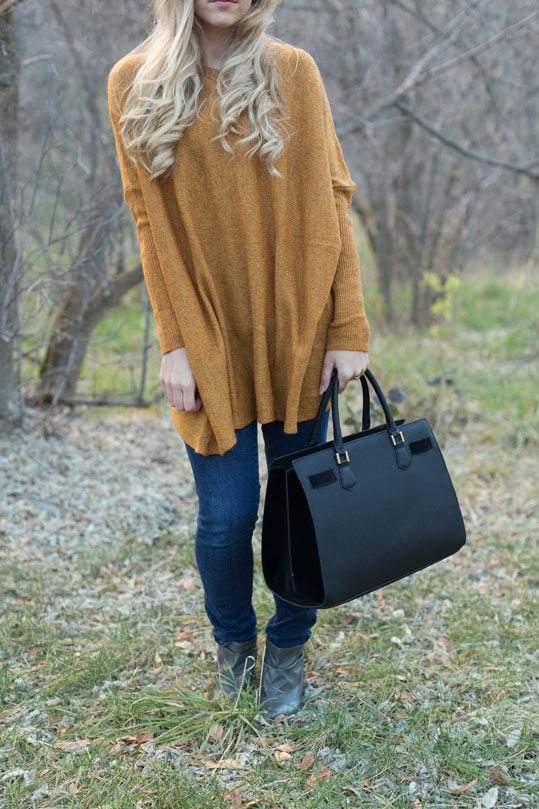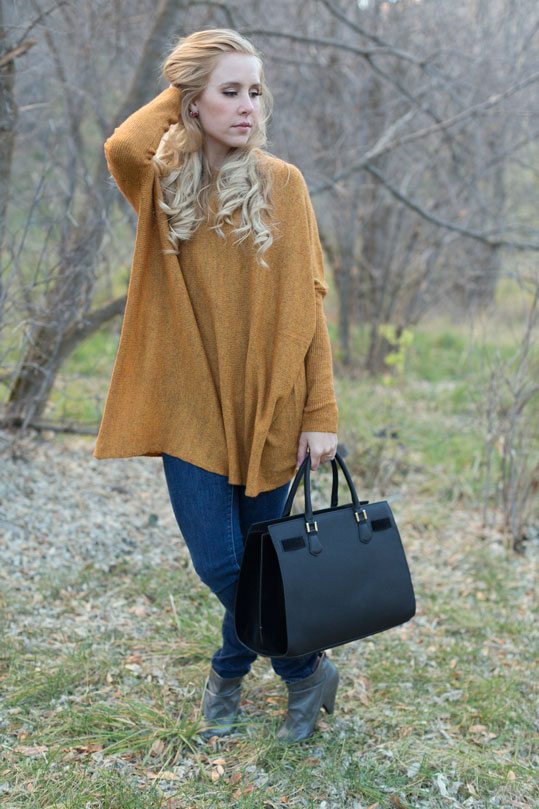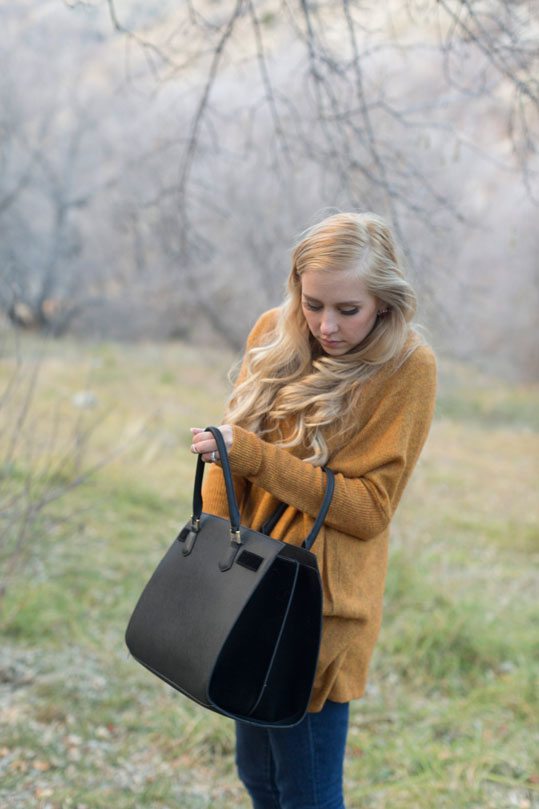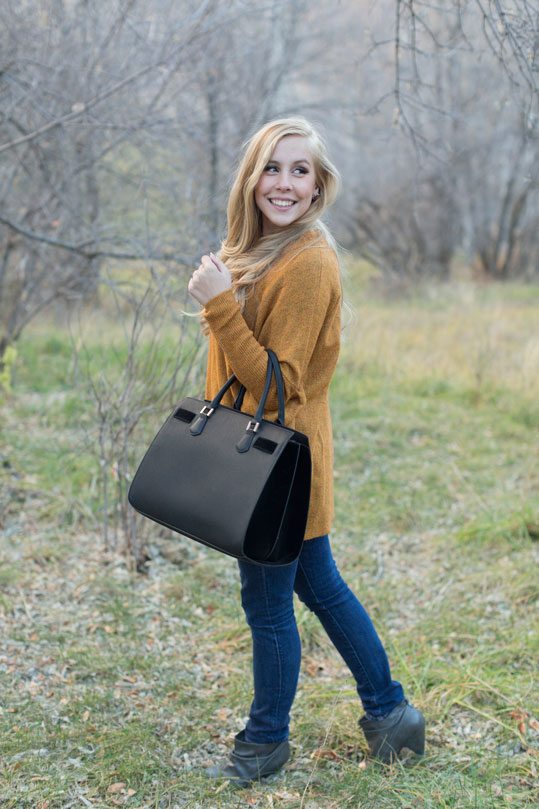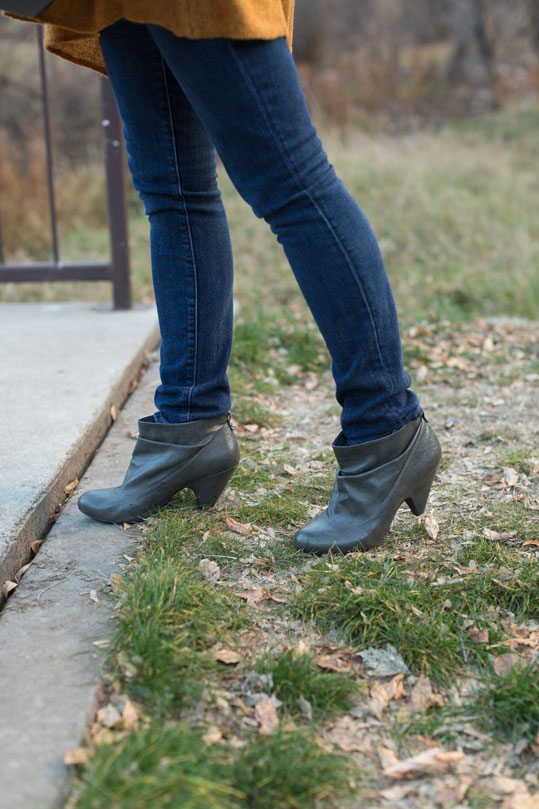 Top: H&M
Pants: Lucky Brand
Bag: H&M
Shoes: Zara (similar)