I hope everyone had a wonderful Valentine's Day! My friend Jacee was in town and we treated ourselves to some girl time and shopping! (If you missed it, here are my favorite things to indulge during love month!) Tim and I are saving our Valentine's date for this week, which I am looking forward to with great anticipation. Dates are sure a luxury when you have an enthusiastic baby on your hands!
Speaking of our little babe, I've been holding onto these pictures for a while now. I just didn't have the heart to post them. Enzo has grown so much. I think my hope was that if I could hold onto these pictures of him so tiny, that perhaps he would stay tiny? What a lovely delusional thought.
These pictures were taken by the incredibly talented Photography By Kels when Enzo was only three months old! His looks, his personality, and our relationship are only a few of the things that have evolved since then, so I thought I'd use this post to share some details about my sweet Enzo as he now approaches his six month birthday! (February 19th.)
His current favorite toy is his sock monkey.
He can eat ice cubes for days.
His lullaby is "You'll be in My Heart" from Tarzan, and he loves it.
Almost all his dark hair has fallen out, and the new hair coming in is very light – we could have a blondie on our hands.
Whenever he hears the Gilmore Girls theme song he perks up and stops whatever he is doing to watch the TV.
The never-fail thing to calm him down is "petit poisson:" a song I learned in my french immersion kindergarden class.
His favorite sleep position is on his side.
When he wants something but is too tired to crawl for it he does the superman position – both legs and arms high off the ground.
He expresses excitement in extremely high and loud tones. Tim thinks he takes after me in this regard.
He loves the water.
Every morning when Tim brings him into our bedroom Enzo sees me and starts giggling.
Enzo is really developing a personality and I can't help but fall more in love with him every day. He is such a bright light in our home and I am so lucky to be his mom! I wish all of you could know him like I do, so I will try be better at sharing about him. <3
Thanks for reading and hoping you continue to have a wonderful month of love!
P.S. My outfit in these pictures is just another version of  my favorite "the-perfect-stay-at-home-breastfeeding-mom-outift." (Also in this post.) The two tones make it fun and it is extremely comfortable – the ultimate combination!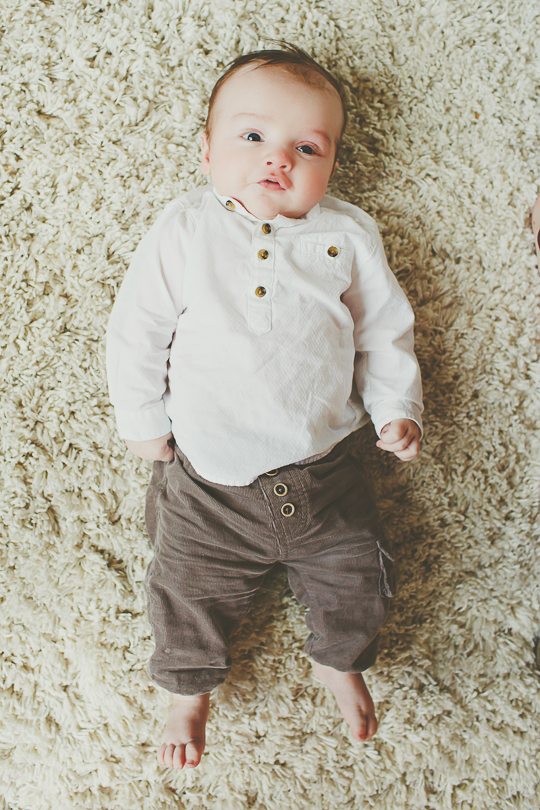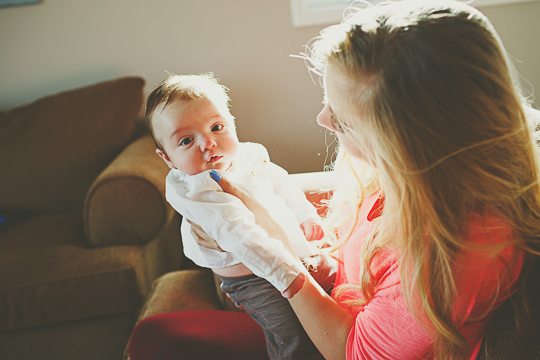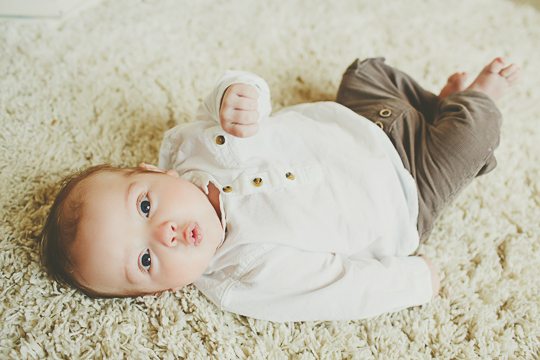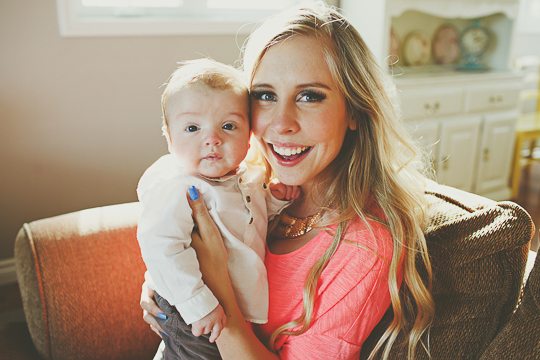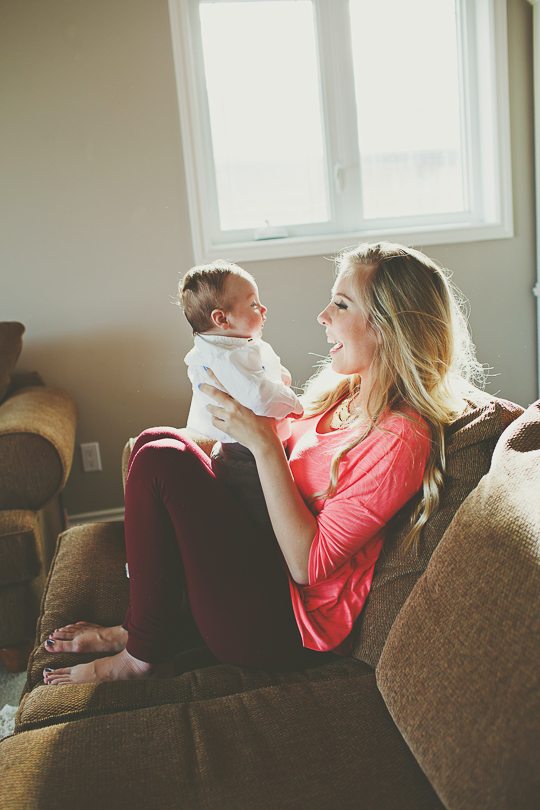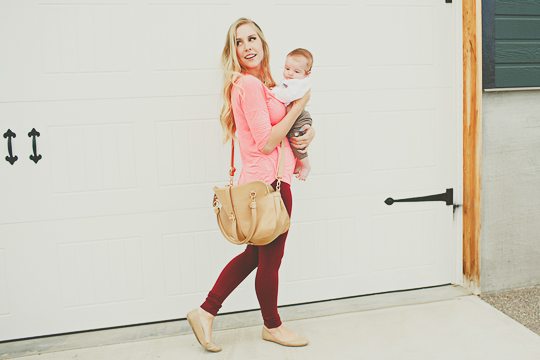 Top: American Eagle
Leggings: Charlotte Russe (sale!)
Enzo top: Zara Kids
Enzo Pants: Gap (similar)