Dearest friends!
A lot has happened since I last posted. So many things that I cannot wait to document and share with you. Since starting grad school in August, this has been the first time I have felt able to sit down and write! And what perfect timing, just as my semester obligations were slowing down I was invited to be apart of a group post with three of my favorite friends and bloggers! We all drew inspiration from the following picture, and styled our own unique holiday look.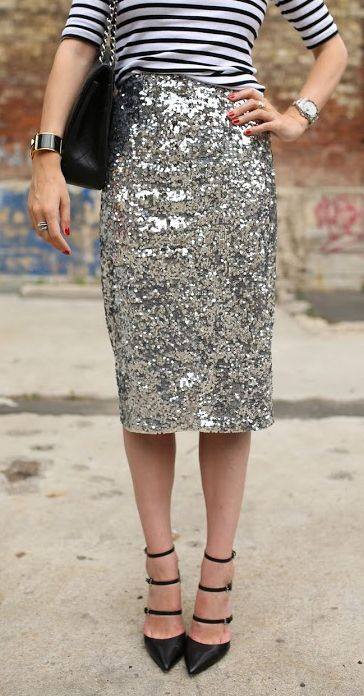 I decided to use sequins/sparkles in the details of my look. My clutch, my nails,  and my make-up were all areas I had fun playing up. I don't wear glitter eyeshadow on a daily basis, but every year when the holidays come around I take advantage of every opportunity I can! Maybe its the five year old in me, but when I'm sparkling,  I'm a queen. I also went with an all white look, because I love how much it dresses up a rather plain outfit – sweater and jeans! I love being cozy this time of year and holiday parties are no exception. Of course my look wouldn't be complete without my date. I couldn't resist taking a few pictures with Enzo. These past few months he has fully transitioned to a running, talking mischievous toddler. Tim and I could not be having more fun!
Thanks for stopping by and make sure to check out how my friends wore it! (Links at bottom of post.)
Have an amazing Christmas Everybody! So much love!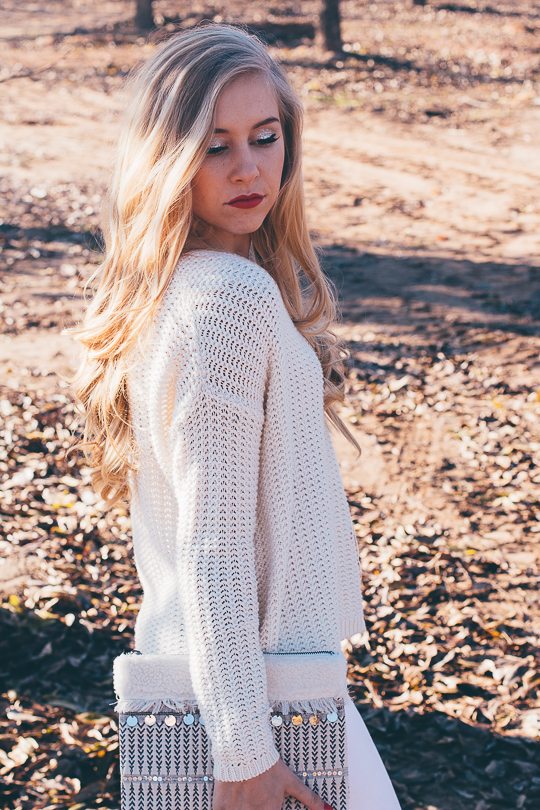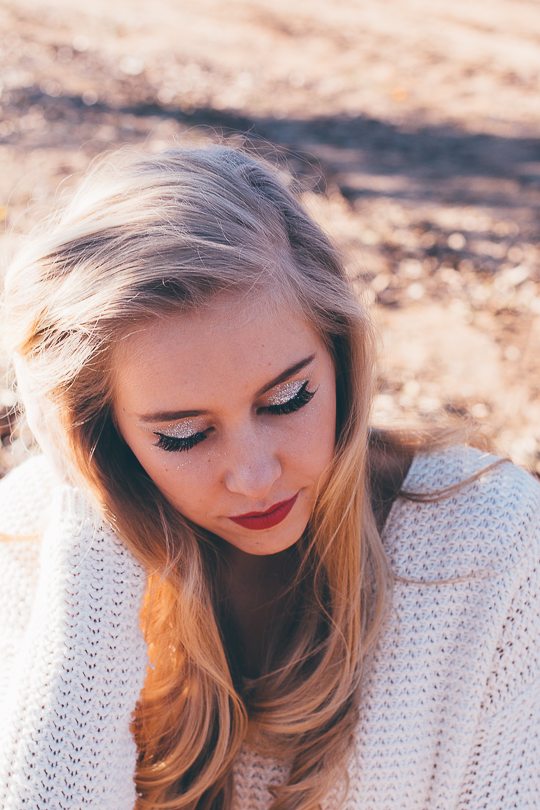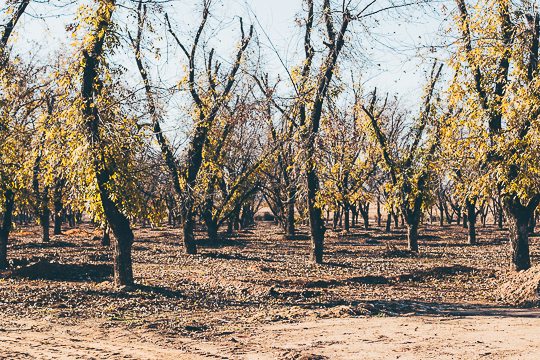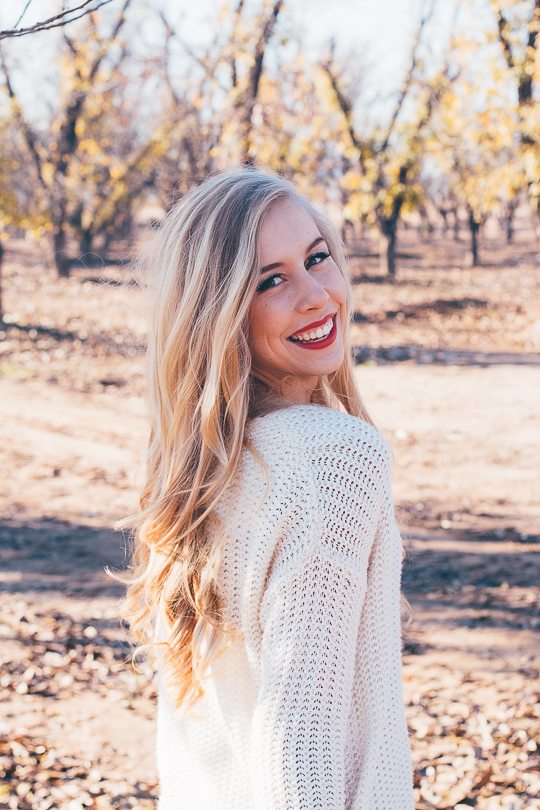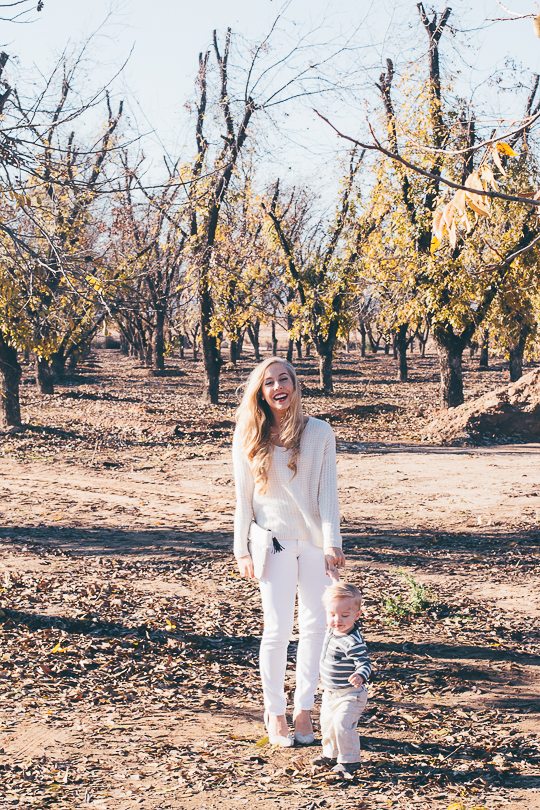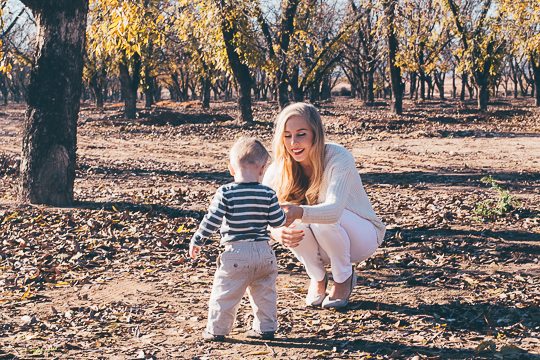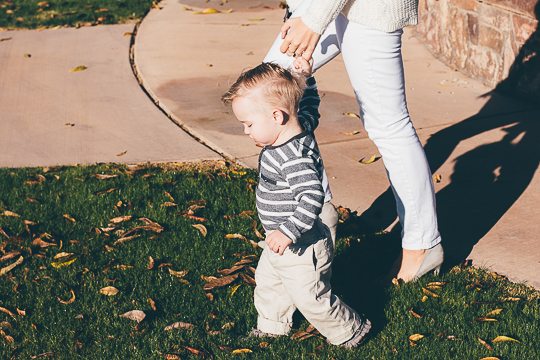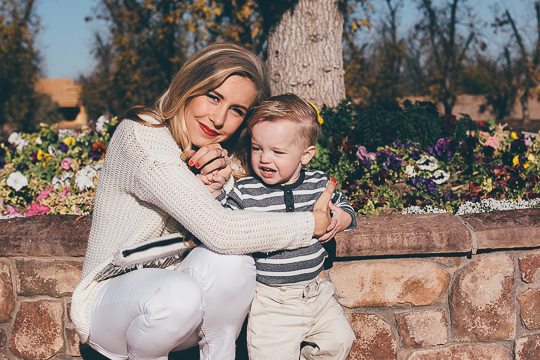 Top: H&M (old)
Jeans: American Eagle
Clutch: Target
Friends & Links!