I am a little bummed it is no longer February.  It was such a great month! So many wonderful things happened. Enzo alone turned 6 months, learned to crawl and cut his first tooth! Luckily, March has some fun things on the horizon as well, and I am looking forward to blogging about those.
Today I wanted to share an outfit that I got for Christmas. I was extremely lucky to have these pictures shot by Trisha Zemp. When ever she photographs my outfits I always have the hardest time choosing which images to share – there are always so many that I love!  This photo shoot was taken in Tim's Grandma's back yard, where she has a charming orchard of grapefruit trees. What I particularly like about this outfit is that it is monochrome. I've found monochrome to be so classy lately. My favorite thing to add to an outfit like this is a bold lip. The lip color that I am wearing in this shoot is called "Fraise," by BITE. It is my favorite lip pencil by far – even better than Nars. The jacket I got on sale at H&M for only $20! Unfortunately it is no longer on their website, but I linked a similar one and an additional one that I am envying right now.
Thank you for stopping by!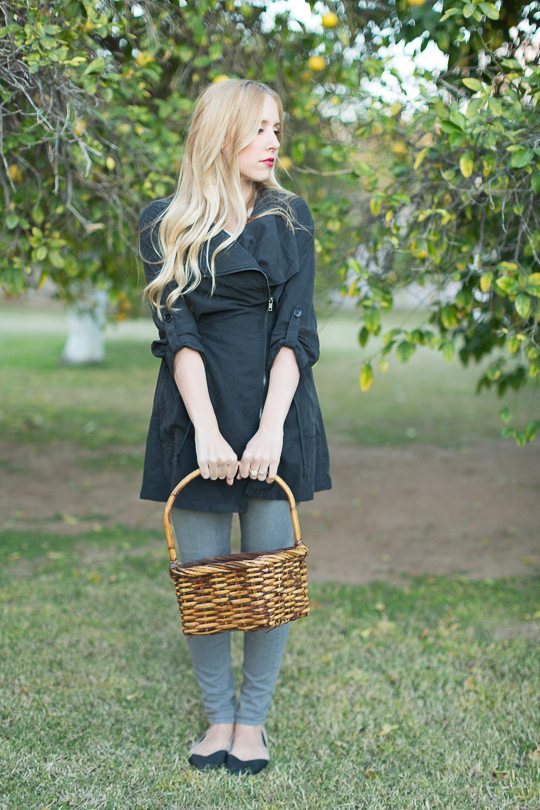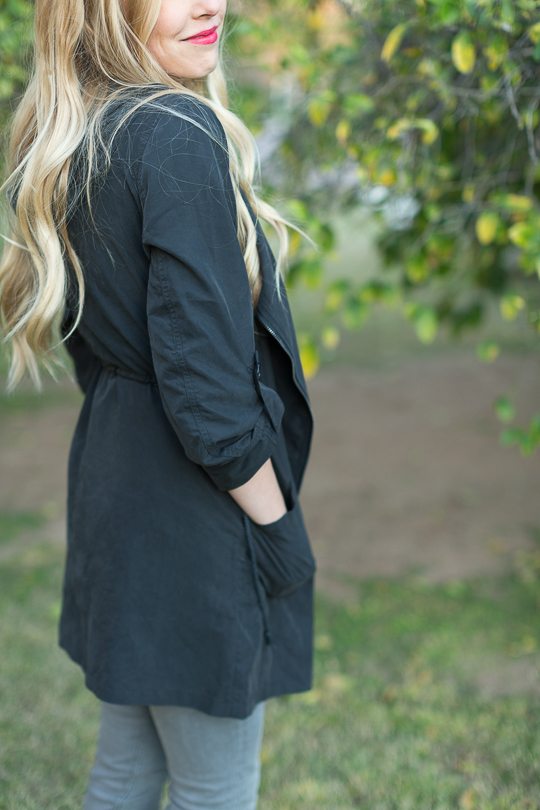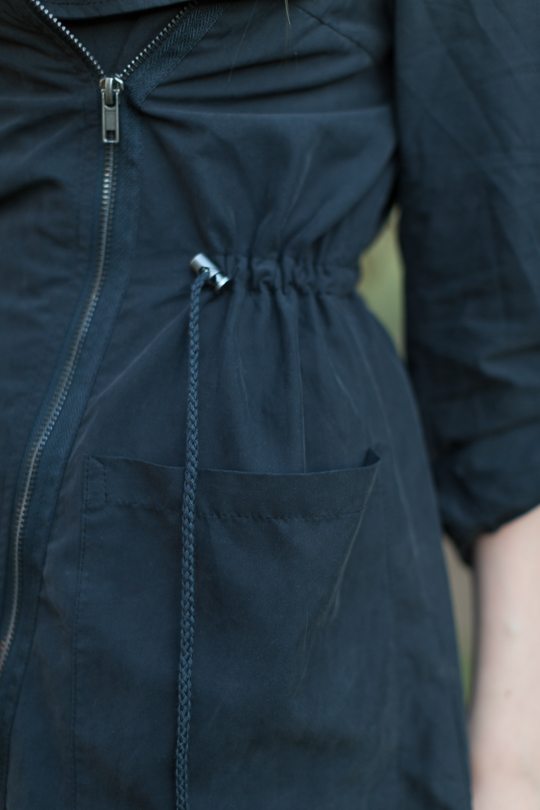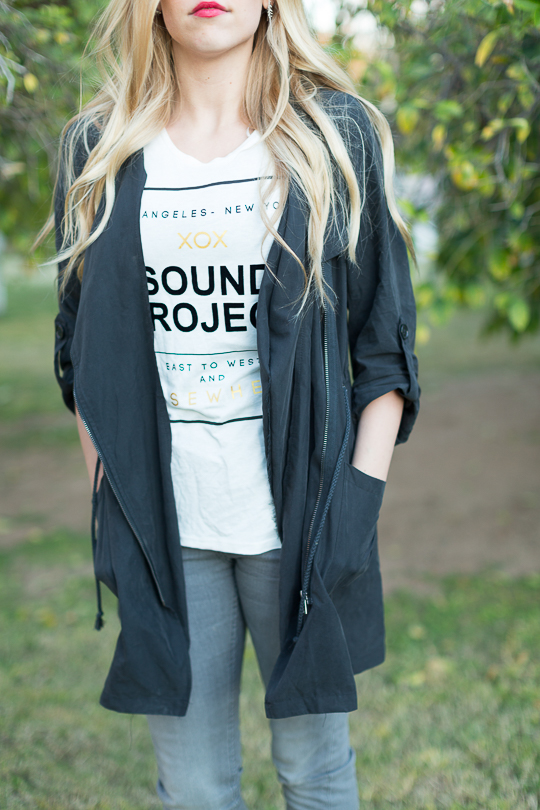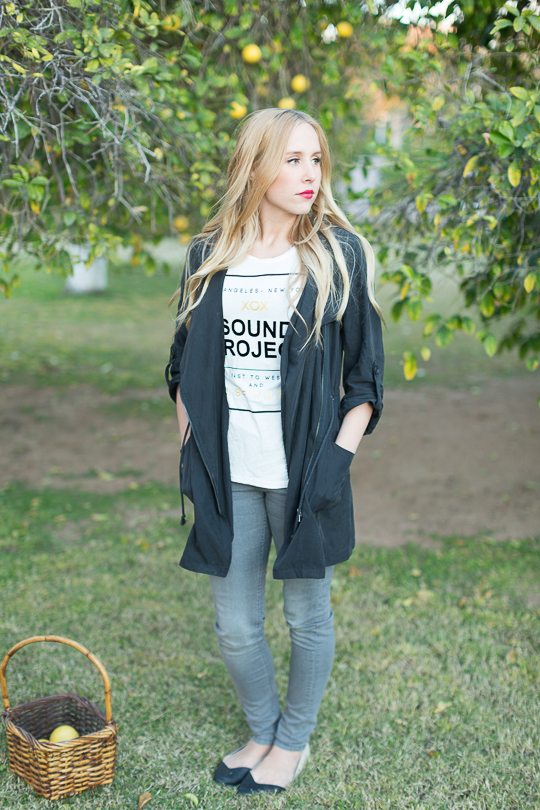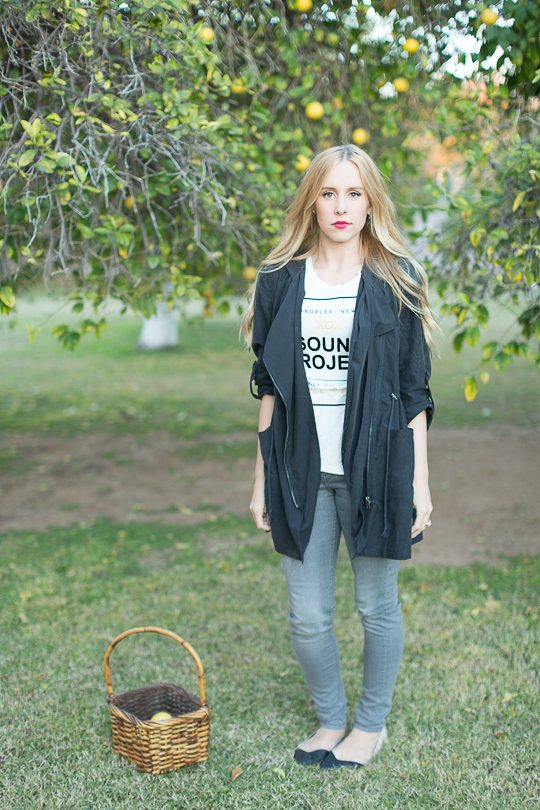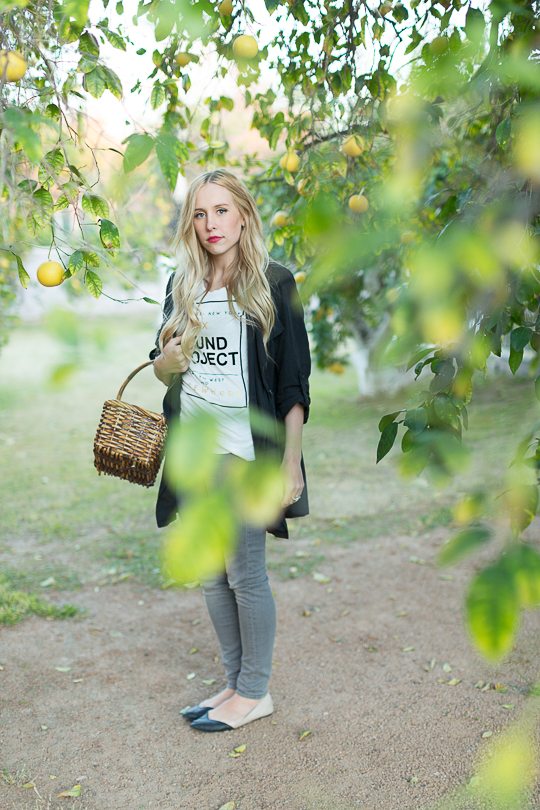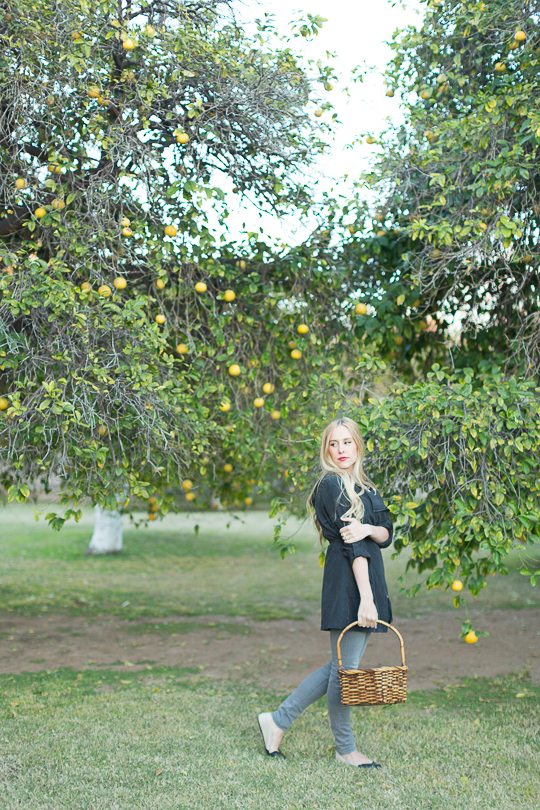 Top: H&M 
 Cargo Jacket: (similar) (jacket envy)
Panst: H&M
Shoes: Ardene's (similar)
Lip: Sephora