I have been wanting to talk about the Miracle Stainless Steel 360° sippy cup for a long time now! It is a "happy find!" Let me explain: A "happy find!" is a product that I discover on my own that I absolutely LOVE! I know I have a "happy find" when I am using a product and I can't help but smile and praise its functionality. I have paused to praise this sippy cup a plethora of times it is time to share the joy!
Why I Love the Munchkin Miracle Stainless Steel 360° Sippy Cup
It never spills: Tip it over, drop it on the ground, or throw it against a wall – it will not spill! Out of the 100+ times our cup has been thrown on the floor or against a wall, (ahem Enzo!) there was only one occasion where any liquid contents escaped. Contents escaped you say? By contents I mean one drop. This is the most toddler-proof (and even adult-proof) cup I have ever found. Every time it's knocked over have the urge to hug it and say "Thank you, thank you thank you!"
It keeps contents cold: Enzo is a pretty active toddler who gets easily distracted. Sometimes I will poor him a glass of milk in the morning and he will take two sips and forget about it. I love this sippy cup because Enzo can drink the same milk out of it all day! No milk or juice ever wasted! I've never tested the full limits, but the cup is advertised to keep its contents cold for 15 hours!
It is BIG: Most sippy cups on the market average about 7 ounces. The Miracle 360° cup is 10 ounces! It's big enough for toddlers and adults! Okay confession – I actually use this cup for myself all the time! I've aways loved sippy cups and I don't feel like such a weirdo drinking from this one!
Dishwasher safe: Not only is this cup dishwasher safe, but it is super easy to clean and doesn't get moldy! A lot of sippy cups that I've tried in the past have grown mold after a couple months. I've have my miracle cup for almost 9 months now and it is still like new.
Dentist approved: Both Tim and I had braces, so I want to give my children all the help they can get! Orthodontic care is expensive, so I am hoping to only pay for what is genetically necessary. (Ha!) I'm not saying this cup would have prevented my pre-braces buck teeth, but investing in dentist recommended sippy cups definitely won't hurt!
It's easy to drink from: When I first heard of  360° cups I was so excited! (Specifically because of the dental thing.) The first one I tried was from Tommee Tippee; and, though I generally like that brand – it was not easy to drink from! As a matter of fact it was awful. Drinking from my miracle 360°  cup is as easy as drinking from a regular cup. (Minus the risk of spilling down your shirt! Whoo!)
Now for the best thing ever:
Munchkin GIVEAWAY
This post is in no way sponsored, but Munchkin has generously agreed to give away FIVE "Miracle Stainless Steel  360° Sippy Cups" and one GRAND PRIZE of $100 towards Munchkin! To enter the giveaway you must:
Make sure you are following both @jordancidelle and @munchkininc on Instagram
Like this picture (The giveaway picture on my account.)
Tag three friends in a single comment.
Extra Entries:
For one additional entry: Tag three more friends in a second comment! Do this as many times as you like! (One comment with 3 tags = 1 additional entry)
For three additional entries: Share the giveaway in your Instagram Story and tag @jordancidelle !
The giveaway begins Friday, September 22nd at 11:00 MDT, it closes Friday September 29th at 11:59 p.m. MDT. Good Luck!
Other Munchkin Favorites
Below I've linked some of my other Munchkin favorites! I honestly love pretty much anything Munchkin! They are a reliable brand and make the best (yet practical) gifts! I personally will be buying more of the miracle cups for stocking stuffers this year. (I like to plan early!)
Thank you so much for stopping by! Here are some pictures of Me, Enzo, his friend Audrey and our cups! (My outfit is also linked at the bottom of the page.)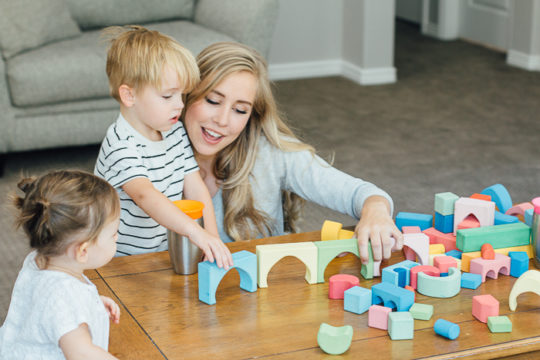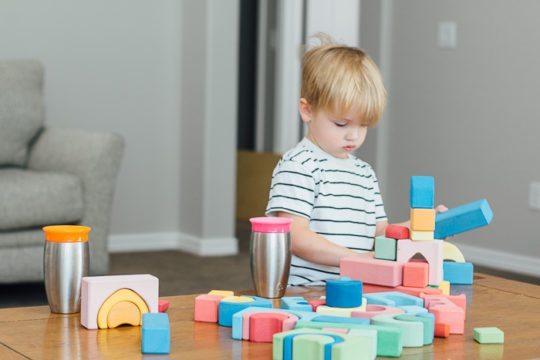 Top: A Pea in the Pod
 Pants: A Pea in the Pod