Where do the days go?
I cannot believe that it is February 10th! This semester at school has been an absolute whirlwind. Between that and family, I feel like my life is moving at triple speed. This semester I had the opportunity to play "Cha Cha" in Grease, and be apart of a Cabaret with five incredible classmates. I also just got back from a last minute trip to Canada. There I saw my family, and my sister Spencer in "Seven Brides for Seven Brothers." (The whole cast nailed it!) It was fast and furious but absolutely worth it.
While I was in Canada, Hannah of Twinnerpated graciously took pictures of Enzo and I for this months "How We Wore It" post. I am again so happy I get to blog with these girls. (Links at end of post.) They have helped me keep at it and not let it fall by the wayside as life gets busy. If  you didn't guess, our theme this Month is Valentines day. Our original idea was to style an outfit with red and pink. It has since evolved to include other colors, however I decided to stick with the original challenge. My choices were simple and casual, but I still felt festive and dressed up. Of course I would not be fully dressed without my babe in arms. Enzo was such a good sport taking these pictures!
*Cardston had a massive wind the day we decided to take pictures, and the Remmington Center was kind enough to give us shelter! Unfortunately for our hair, it did not survive the walk from the car to the museum. Real life pictured below. 😉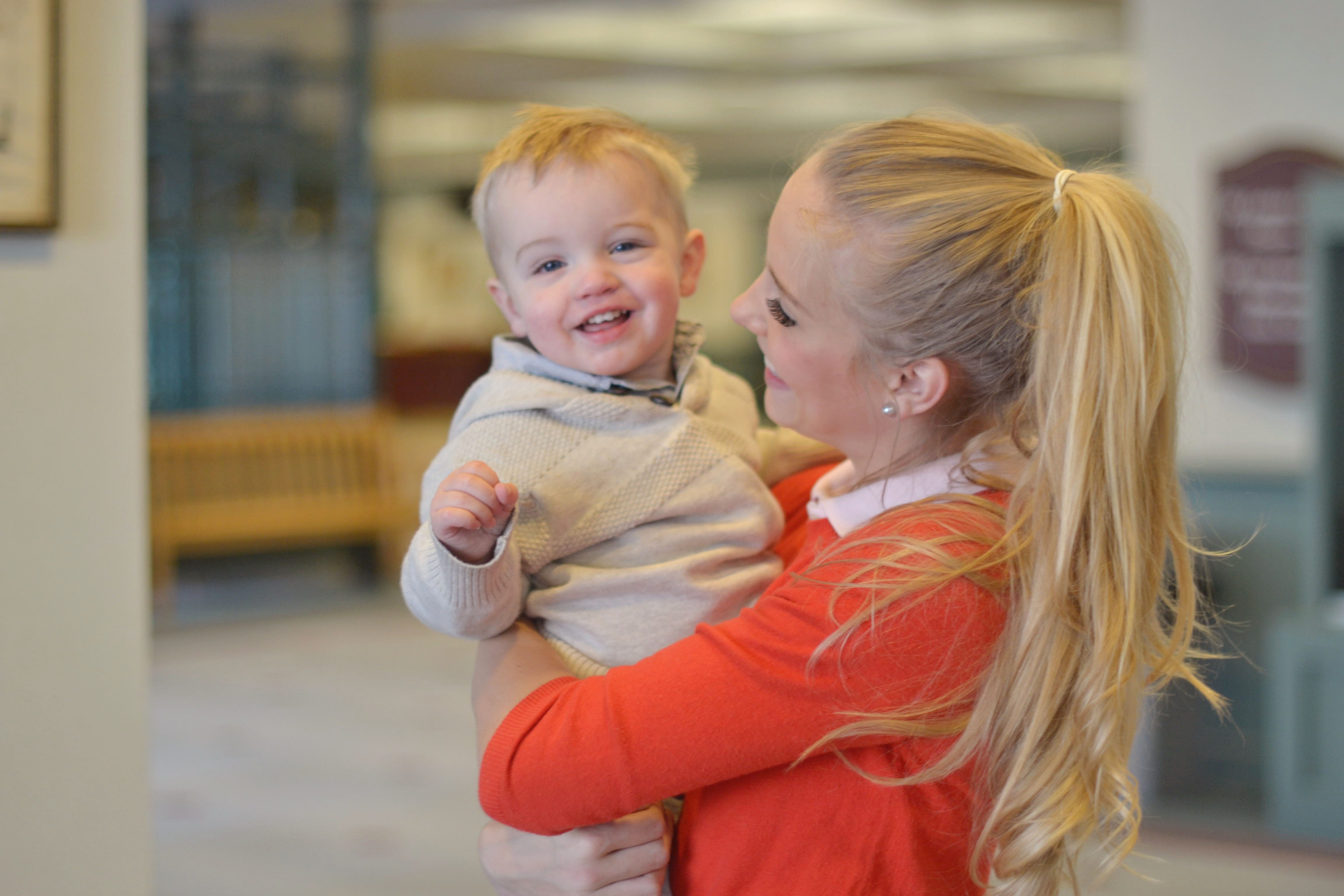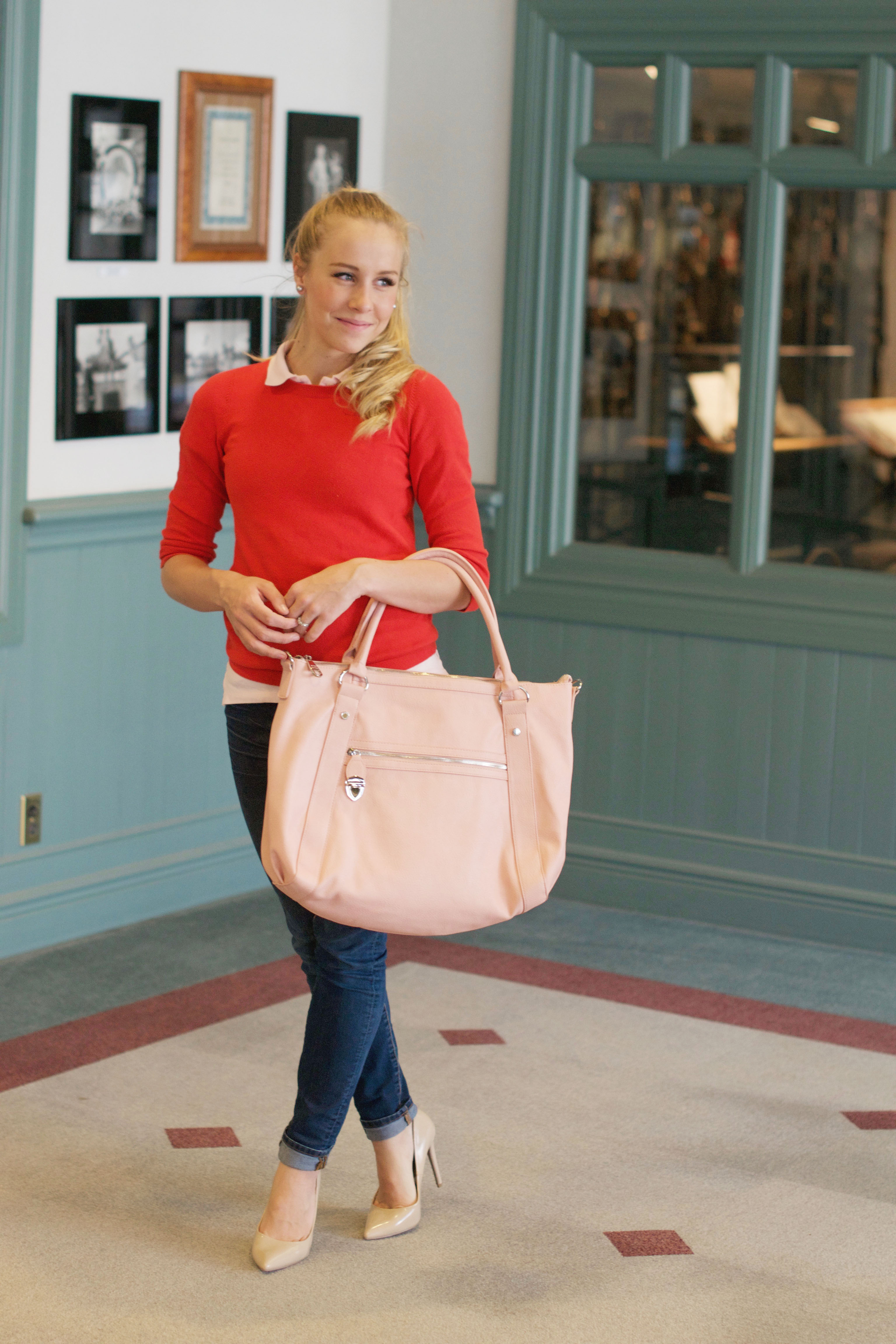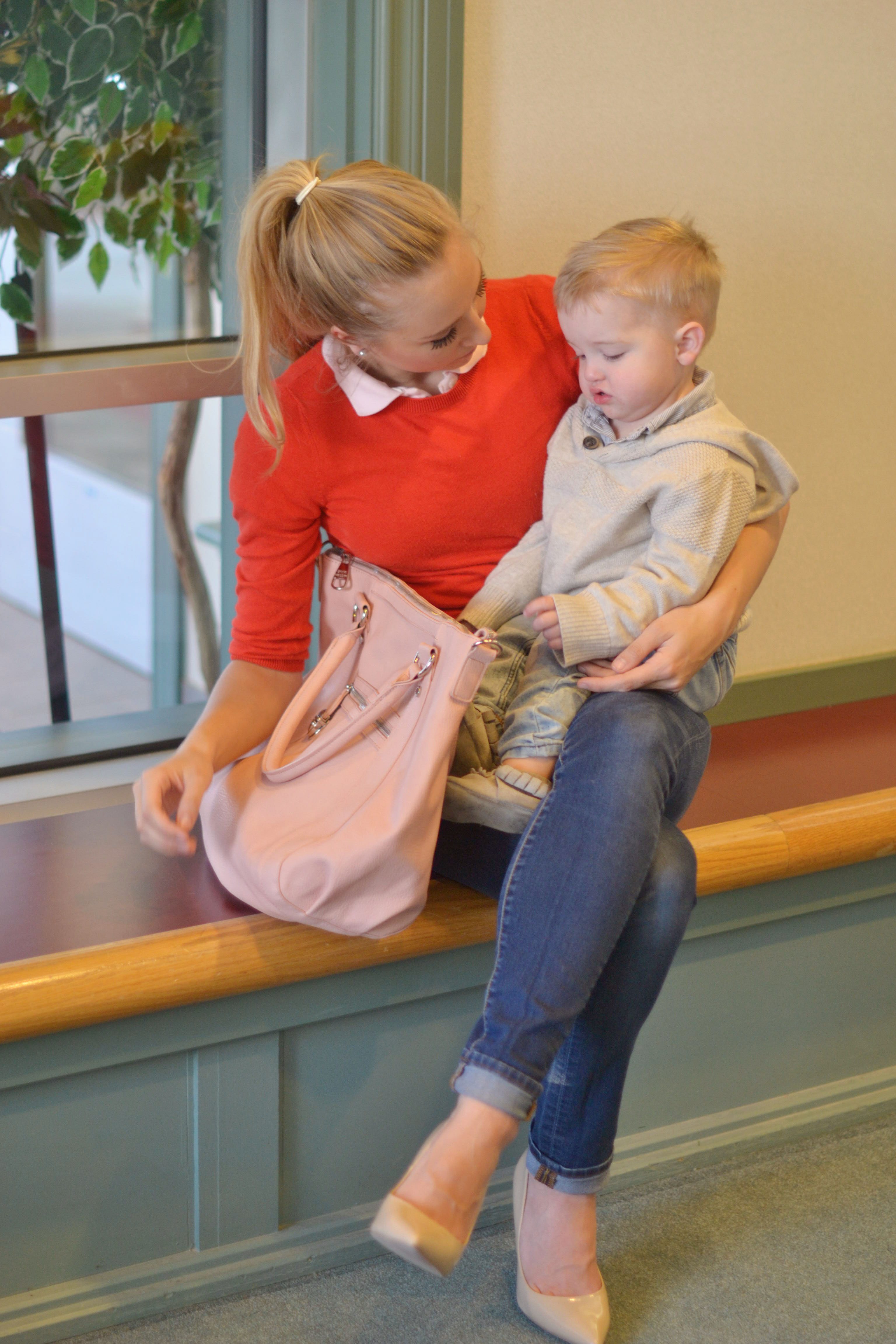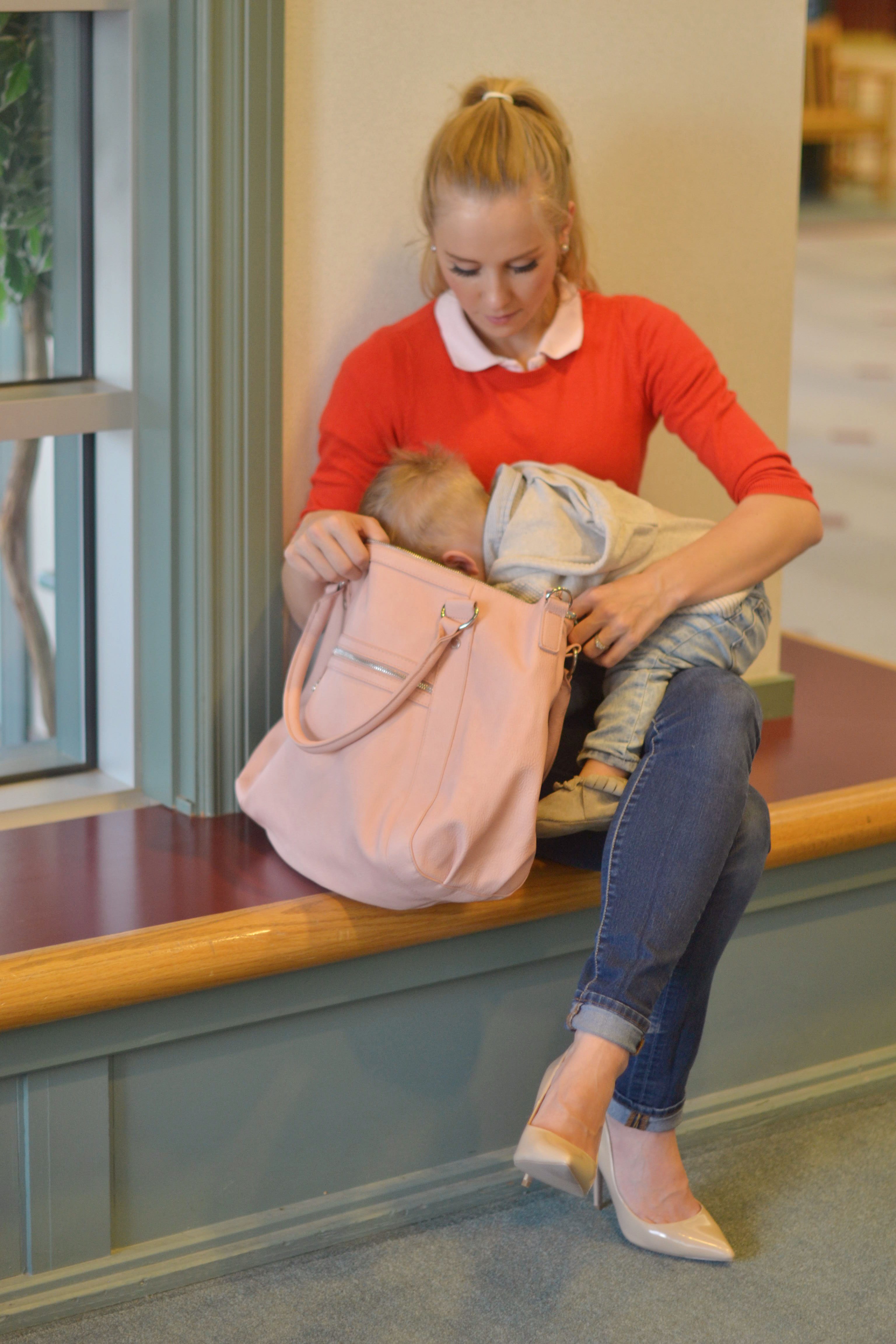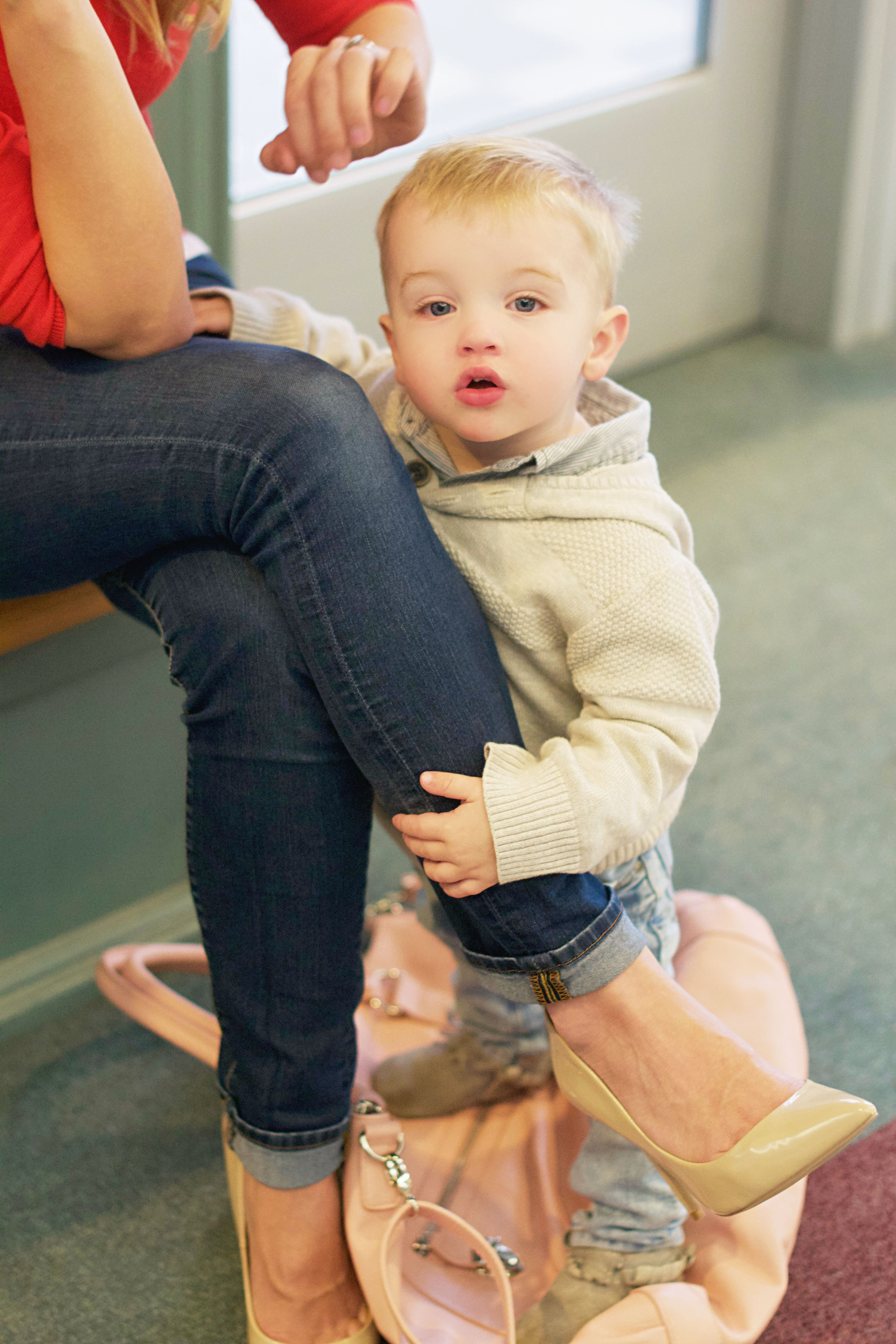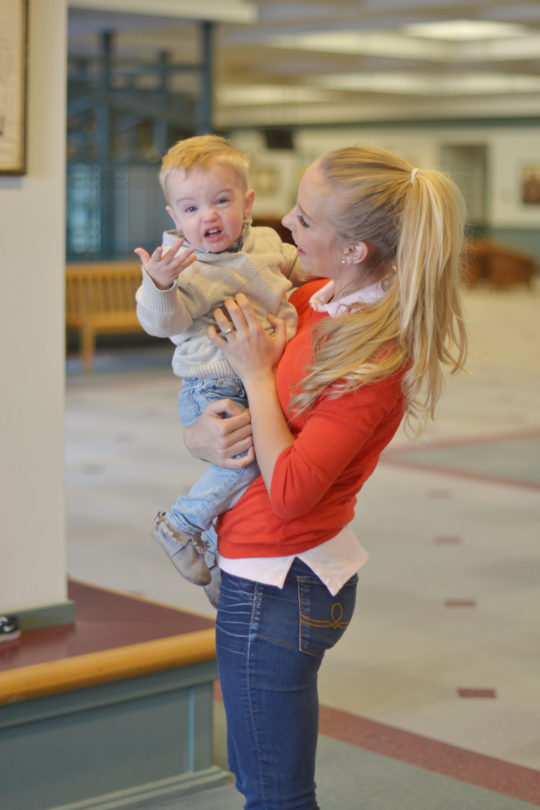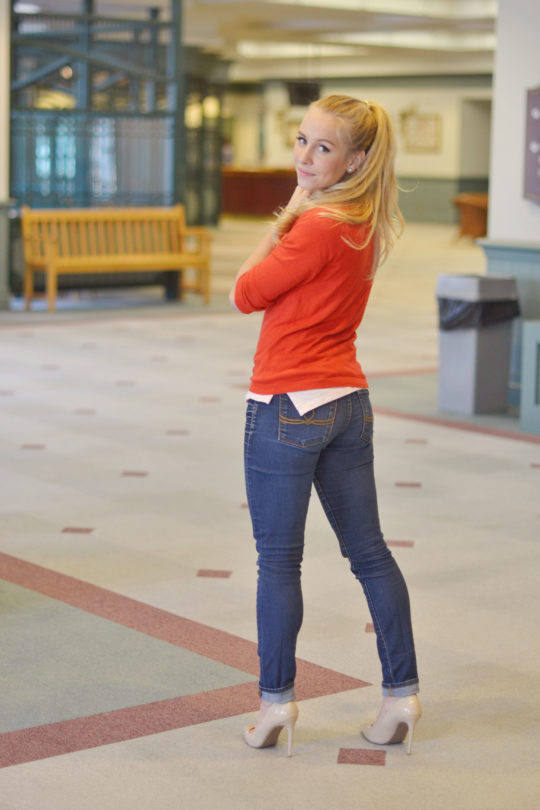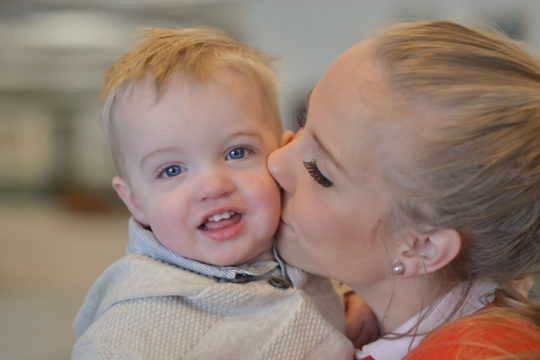 Tops: Ann Taylor & Aeropostale
Bag: Steve Madden
Shoes: Target
See how my friends wore it: