Happy New Year's! I hope everyone got sparkled up and experienced some tender-loving kissing! This year our little family went to an awesome party! There were delicious scones, lit-up rides, the most wonderful company and just about anything fun that you can think of. When we'd had our fill, Tim and I took the Enzo babe home and got ready for a quiet and cozy evening. We put Enzo to sleep, got into our pajamas and snacked on our favorite treats while watching Criminal Minds. At midnight we had a timer go off to ensure that we wouldn't miss the best tradition of the year! Xoxox! It wasn't too long after that we fell asleep cuddling on the couch. It was a perfectly relaxing New Year's Eve.
Today I wanted to focus on the treasure in your closet. I feel like sometimes I get desensitized to the gems I already possess. The phrase "I have nothing to wear" is not a new one when it comes to us females; and though I have said it in despair many times myself, I now find it more fun to say with an implied challenge. It's really fun to create new looks from things you already have. Not to mention that finding new ways to wear your clothing increases your closet size tenfold!  In the outfit I am posting today, I had struggled to find a top that would tie everything together. Then it dawned on my that an old dance top – one that I had never considered as a shirt – would do the trick perfectly! Now I wear it all the time and can share with you one of my favorite outfits. One that I never knew I had! I love finding treasure in my closet.
Photos by the amazing Photography By Kels!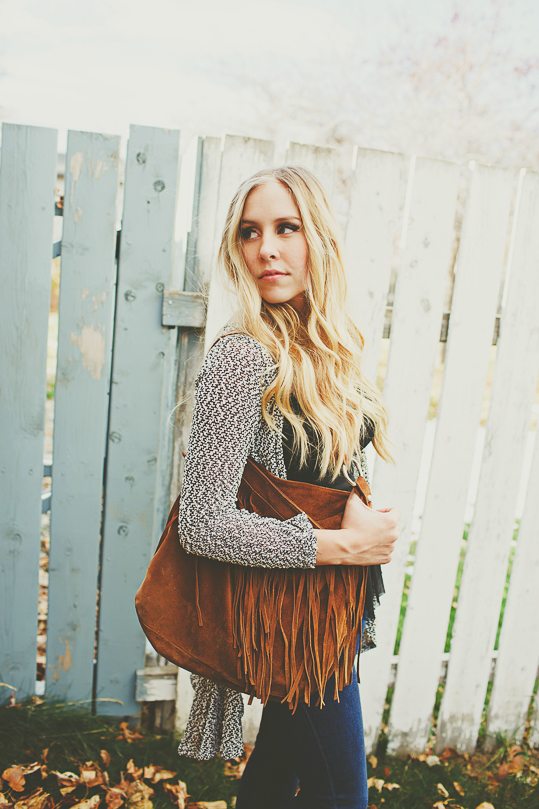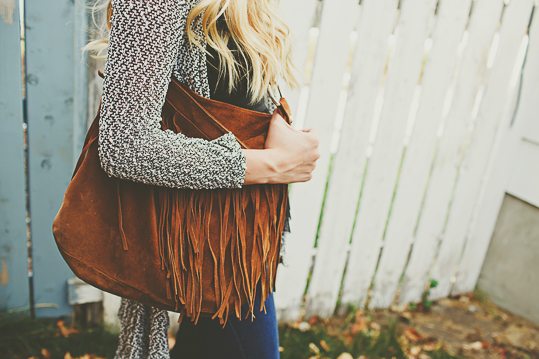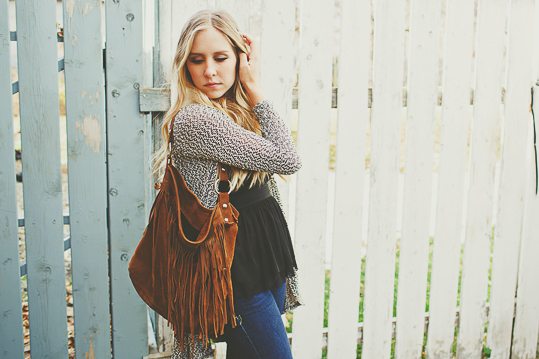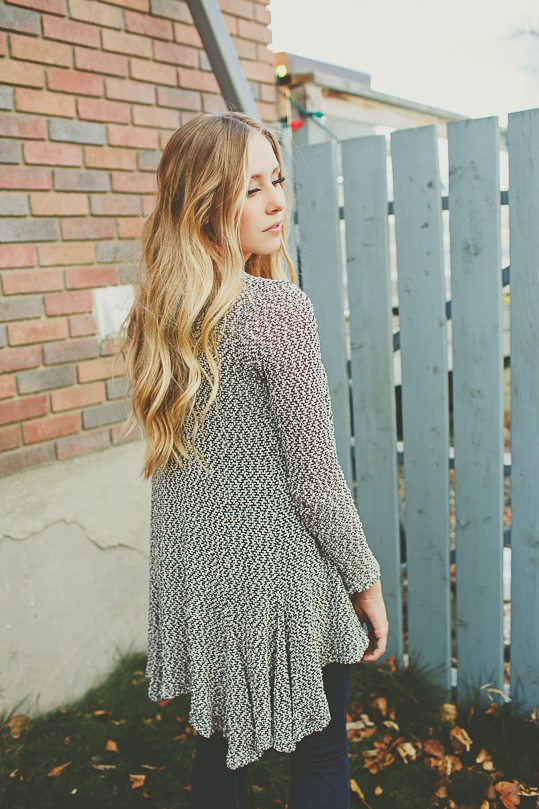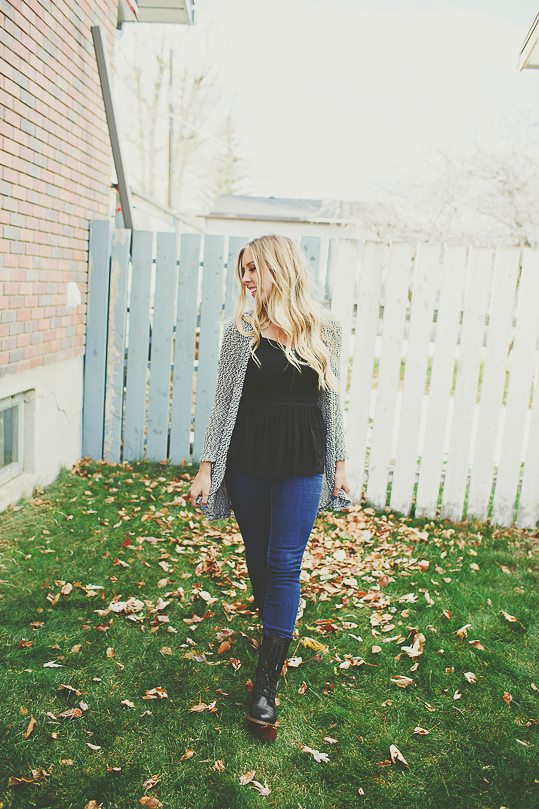 Cardigan: Forever21
Shirt: Closet Treasure #1 (similar)
Jeans: Lucky Brand
Boots: Target
Bag: Closet Treasure #2 (similar)