Well if you haven't heard the news – I had a baby! It happened Tuesday, August 19th at 6:17 a.m.  Little Enzo Reed weighed eight pounds + four ounces and his little body measured 21 inches long! Tim and I are completely elated. I could go on for pages about the past couple days, but I'm going to bite my lip and finish up the documentation of my pregnancy as quickly as I possibly can. I am currently working on a birth story and will post all the details once I am finished my last few maternity posts. If you are dying to see baby Enzo updates be sure to check my instagram feed – I am definitely going to be indulging in baby updates over there. He is just too cute not to post pictures of. Why I think I will post one right now: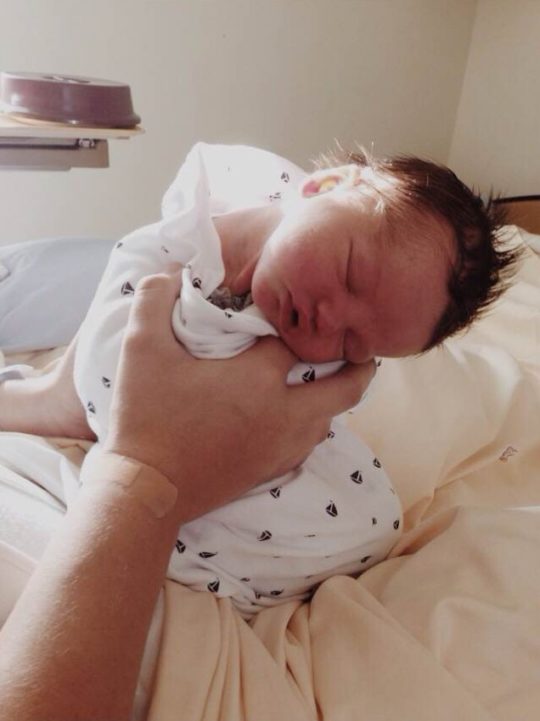 Tim doesn't like this picture because he thinks it looks like his head is falling off, but I just love how bendy he is! He is my little sac of potatoes.
My second trimester of pregnancy wasn't nearly as righteous as my first trimester. In my first trimester I was so consistent and healthy – I followed every rule to be followed. My second trimester was like a holiday. Tim and I graduated, then we celebrated by going to Maui with my parents, then we visited the Zemps in Arizona, and then we moved to Cardston and started working. It was busy times. I pretty much abandoned exercising and started to indulge in my cravings. It was really interesting to see my preferences change. I used to be an orange girl and eat around 2-3 oranges a day. In my second trimester I became an apple girl. I used to love big fluffy pillows, but in my second trimester I liked my pillows as firm as a rock. I used to loved chicken, but in my second trimester I was all about beef. Beef was probably my biggest craving: steak – burgers – tacos – yum! Near the end of my second trimester I finally started showing. It all happened in the magical moment I tried on my first pair of maternity pants (around 21 weeks). From that moment on my belly totally made up for lost time. The baby was like a growing monster.
There are three moments of my second trimester that I never want to forget:
1. Experiencing the best meal of my life: It was at a restaurant in Maui that I can't quite remember the name of… I had steak, swordfish, pilaf and pina coloadas. I seriously think about it all the time.
2. Throwing up on the "road to Hana:" This also took place in Maui. There was this place called the seven sacred pools that was on the opposite end of the island from where we were staying. It was supposed to be gorgeous and you were supposed to be able to hike and play in the sacred pools so we thought "why not?!."  Well on google maps it said it would be a two and a half hour drive, but it was actually a three and a half hour drive… and it was the windiest road I have ever driven on in my entire life. It was the one and only time I ever threw up my whole pregnancy! By the time we got to the seven sacred pools I was not up for hiking, and the falls were actually closed so we couldn't go swimming. The whole ordeal we went through to see a tropical version of Waterton was pretty hysterical. We literally packed up and turned around only half an hour after we arrived. What lacked as an experience sure made a great memory though!
3. Crying while playing Settlers of Catan: My second trimester also brought on some crying spells. They didn't happen often, but when I think back to them I always laugh. There was one time that Tim and I were playing settlers with our good friends James and Allison. I had a strategy that I had been working on the entire game and I was about to win. I knew that Tim was out to get me to I had arranged everything to ensure that he could not compromise my success. While I was so focused on Tim, James nonchalantly ruined my plans without me even realizing he had the potential too. He did it literally one turn away from me winning too. I was so shocked I just started crying and crying. Talk about embarrassing …
Now I don't really have any do's and don'ts for the second trimester as I was really not consistent enough with anything to give recommendations. But I will say enjoy your second trimester because it is the fun trimester of pregnancy. You start to feel your little one move, you have more energy, your belly starts showing – it is such an exciting time. Like I mentioned earlier, my second trimester of pregnancy was one long holiday. Totally awesome.
The outfit I am posting today was my absolute favorite. It was casual and cute and comfortable. Win! I love the baseball sleeve look and the lightness of the dress; it made it so perfect for the hot summer. I felt like I could wear it out on a date or lounging around the house. Seriously so versatile. Every woman needs a dress like this in pregnancy. I will probably be able to wear it now that my bump is disappearing as well!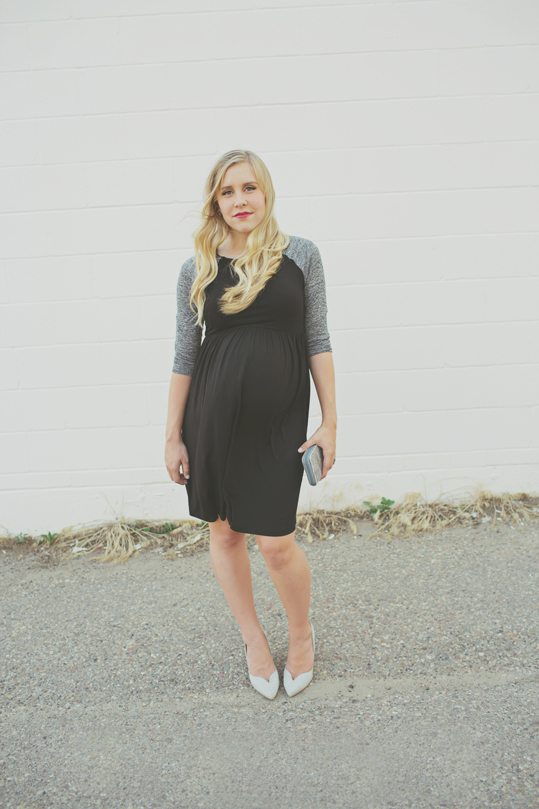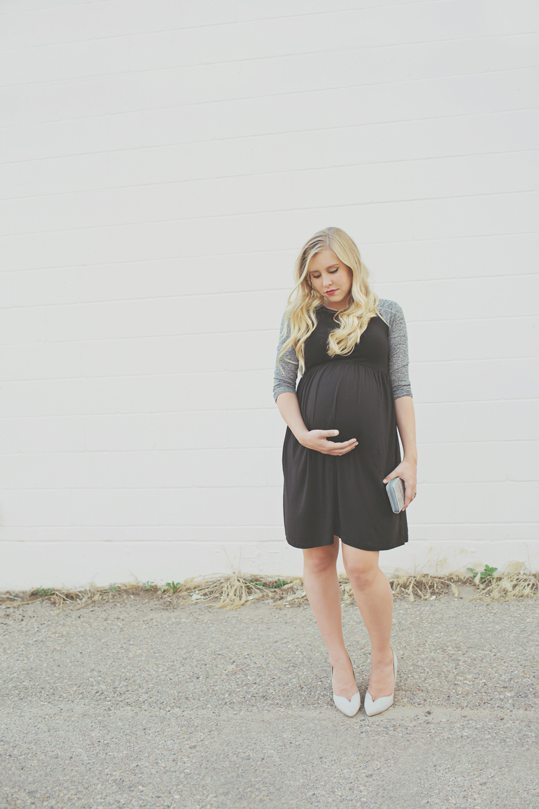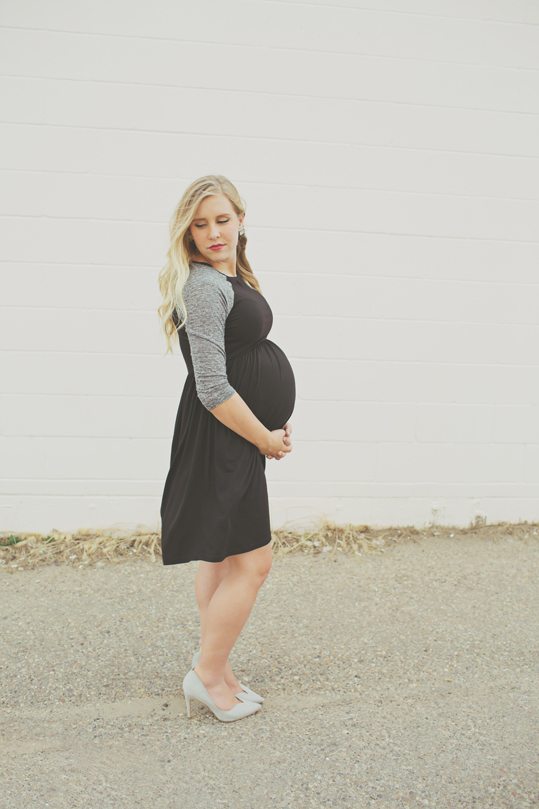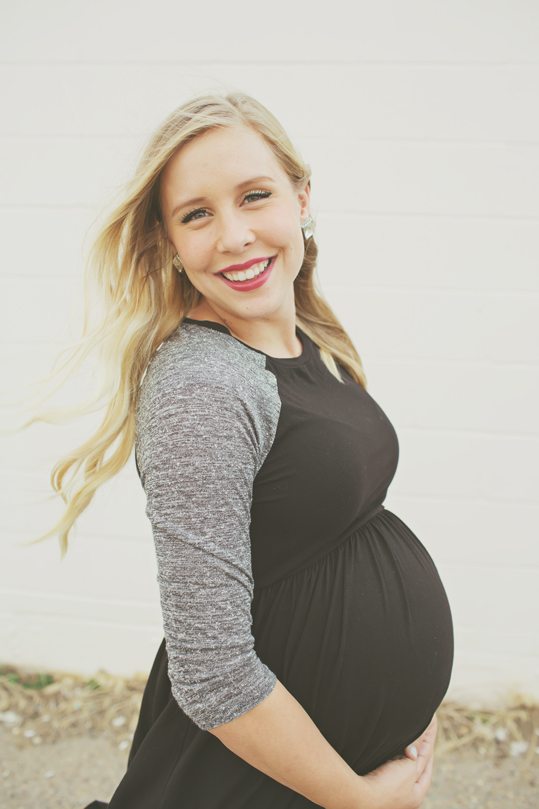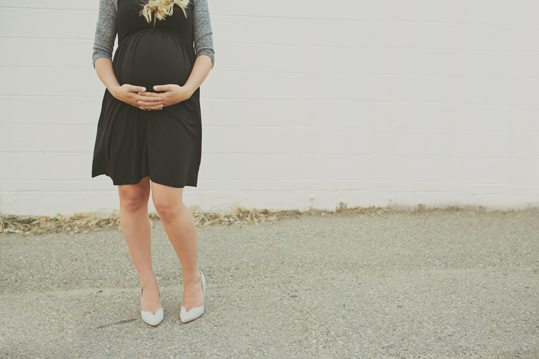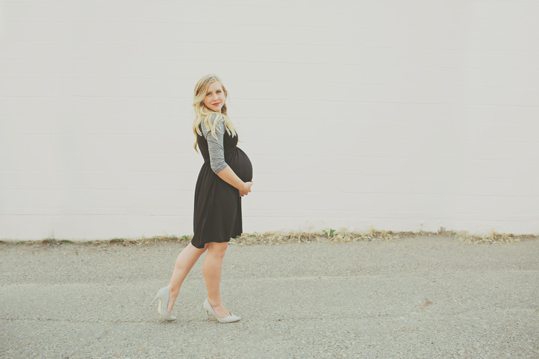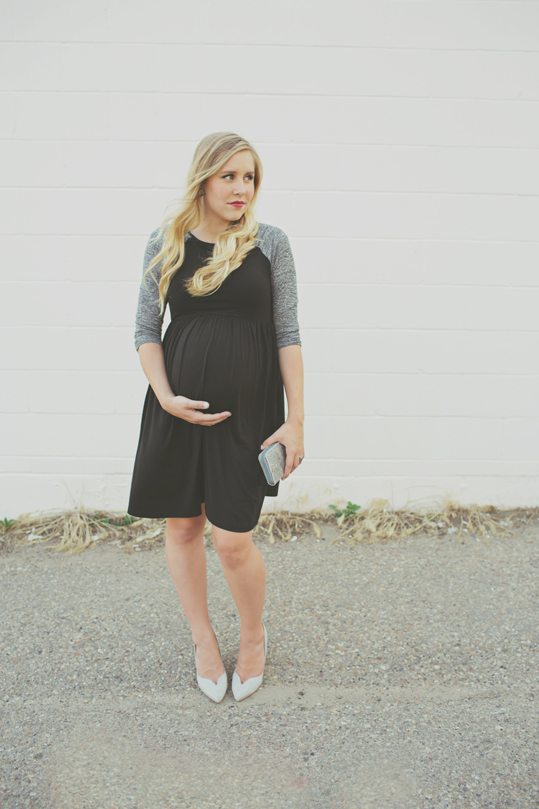 Photo Credit: Photography By Kels
Dress: asos
Shoes: justfab
Thanks for visiting and feel free to subscribe by email for more upcoming posts!