I am so excited for my first summer blog post! This past school year I tried to do at least one post per month; however, now that I have a break I am super excited about many posts to come!
First a little family update:
Tim and I are living in Provo this summer, and we are having a blast! The weather here is much nicer than the Arizona heat, and not to mention the breathtaking mountains. Tim is working with a Marketing Firm that he loves, and Enzo and I are having daily adventures. We have already gone swimming and played at parks more times than I can count. Some of Enzo's new favorite activities are: playing basketball, blowing bubbles, coloring, water balloons with Aunt Trisha, drawing chalk, playing baseball and watching Taratabong: Land of the Meloditties. ( A children's show about musical instruments.) As a family, we try to plan one fun activity every weekend. So far we have visited a museum, gone to a waterpark and a trampoline park. I'm crossing my fingers for a hike this weekend! We also have family here and have been so fortunate to spend time with them! We have had many late game nights and are trying to keep each other motivated to get to the gym. I could always be better, but it's definitely happening!
Today I wanted to share with you my love for vertical stripes. I've always loved vertical stripes (even more than horizontal,) and I think it must be because of how much Clint and Stacy raved about them on "What Not to Wear" while I was growing up. Vertical stripes are visually slimming and classic… so, what else is there? (Jk.. Swan Princess anyone?) I was lucky enough to find a vertically striped button-up. What I love about button-up's is that you can wear them left out, tucked in, or tied in front. There are so many fun options. The one in the pictures is from target, but unfortunately they don't have that exact shirt anymore. At the bottom of the page however, you will find that I linked some of my affordable favorites, including some with short sleeves!
Last but not least, I must acknowledge the "parent swing fail" pictured below. It is totally embarrassing, but it's also really funny and I felt like it would be a crime to keep it to myself. I am aware that Enzo may be a bit young to be riding the big kid swing; but what can I say, the kid loves it.  Also, I think I might have pushed him a little higher than normal that time. 😛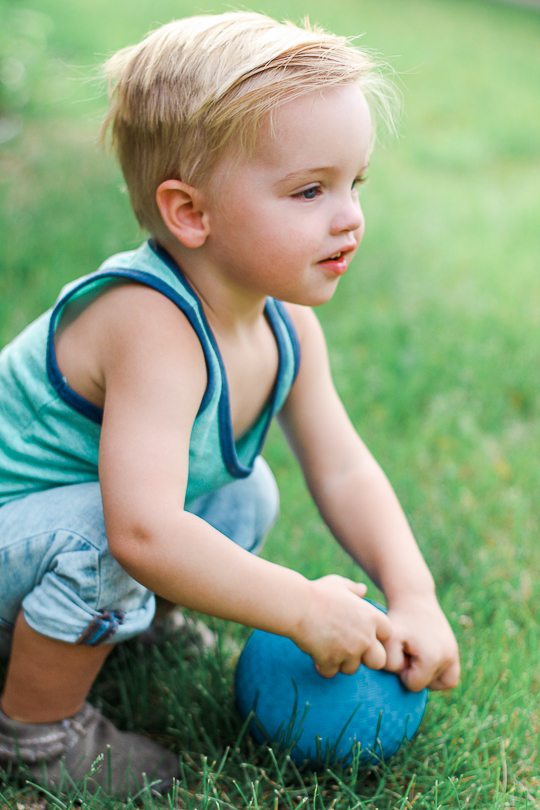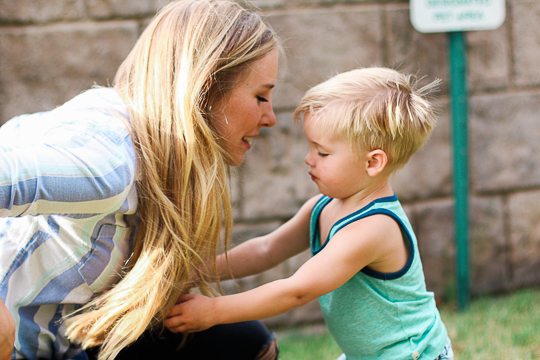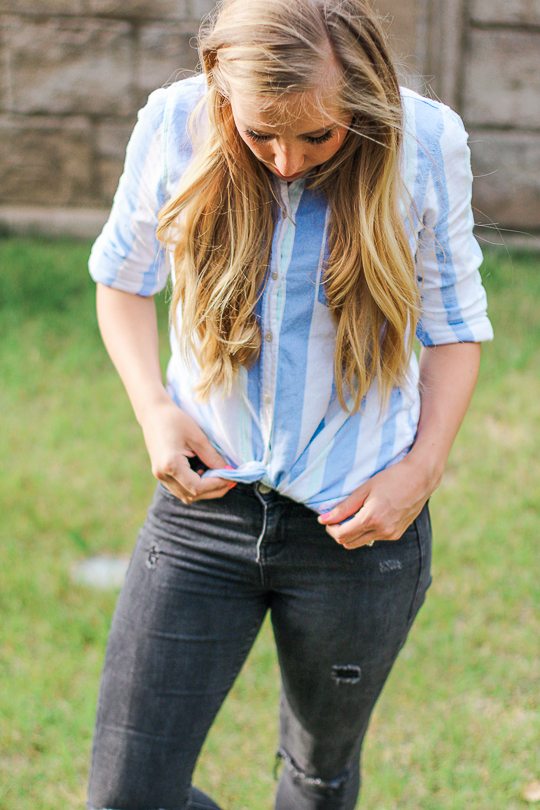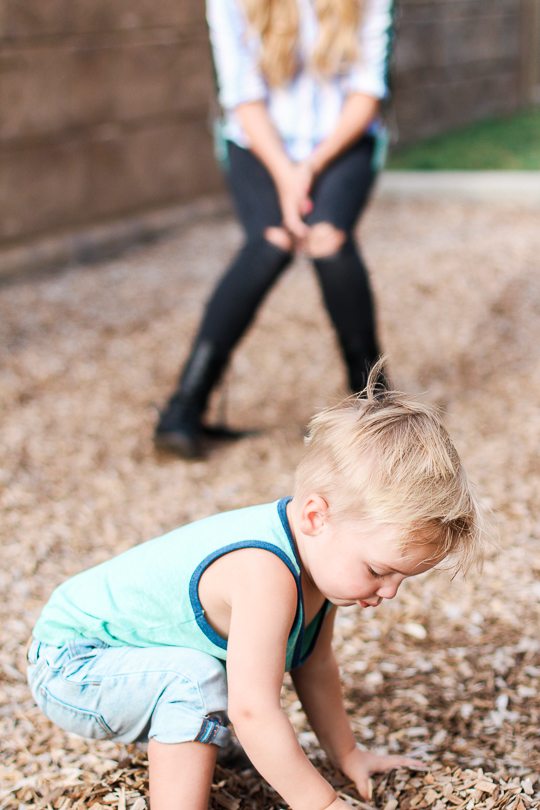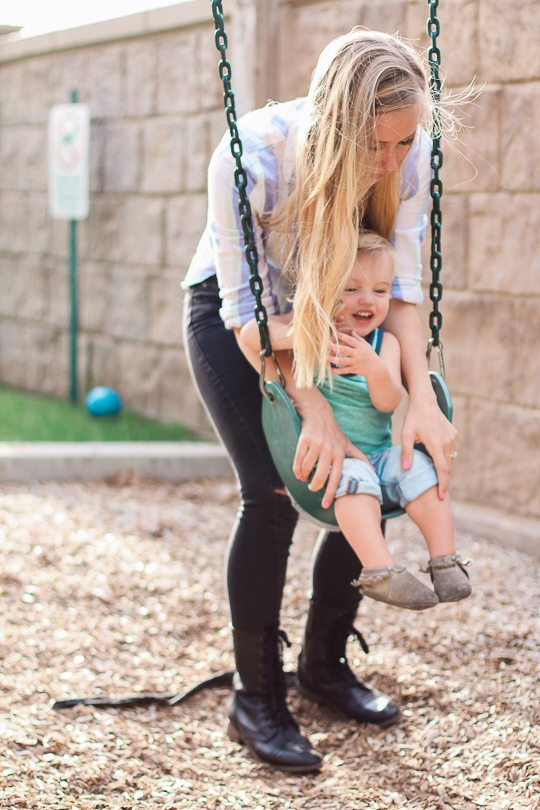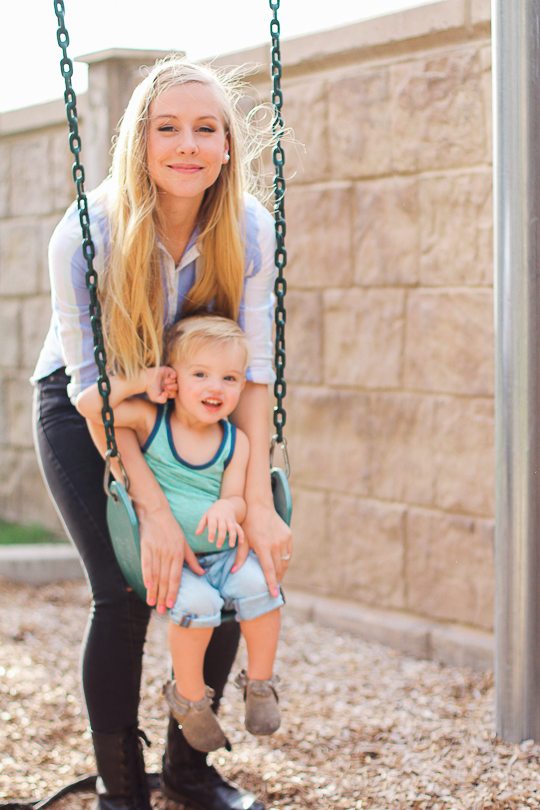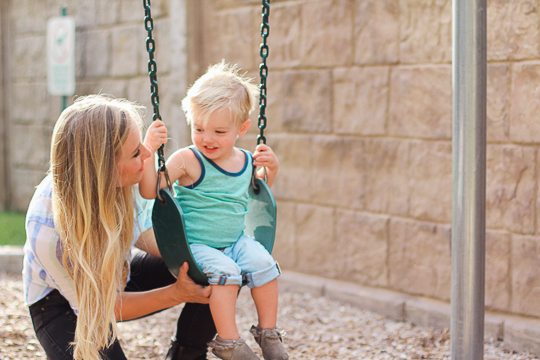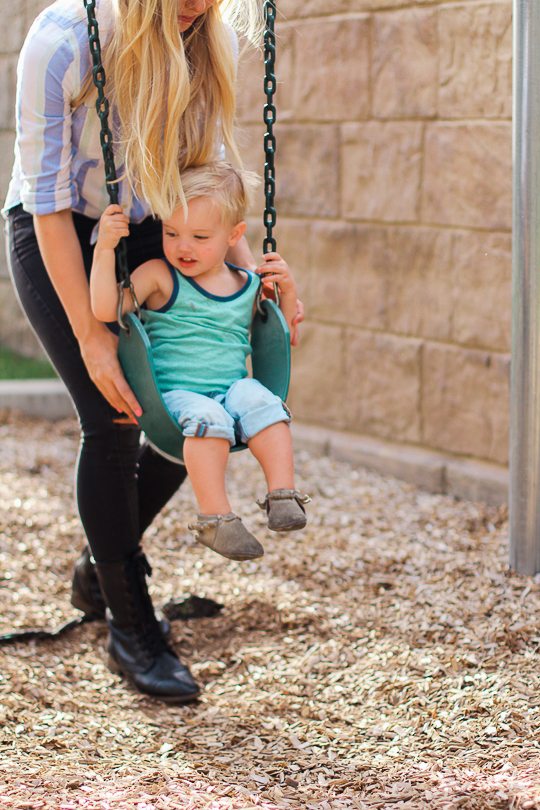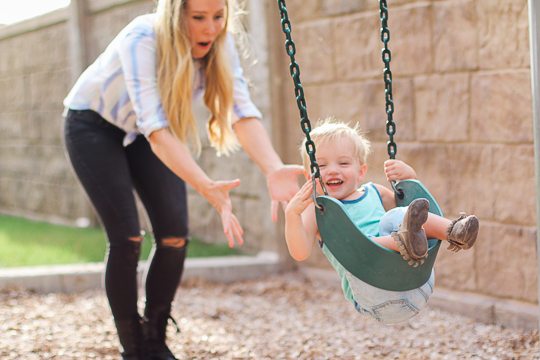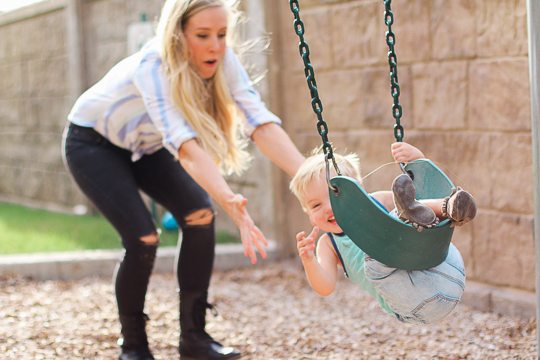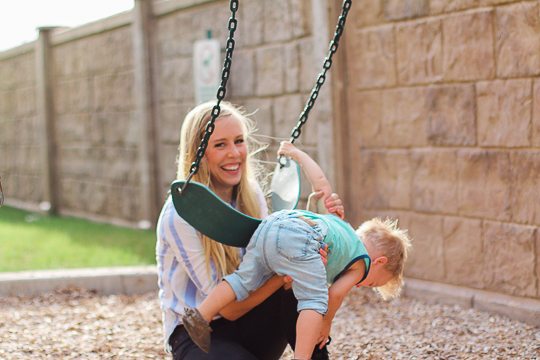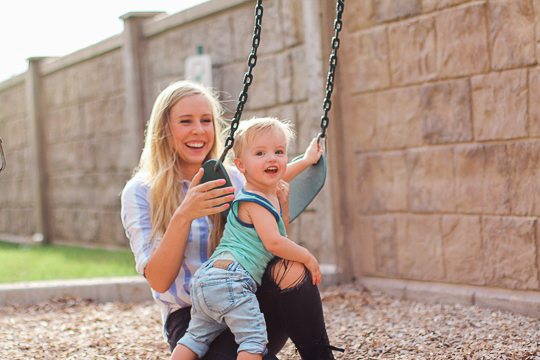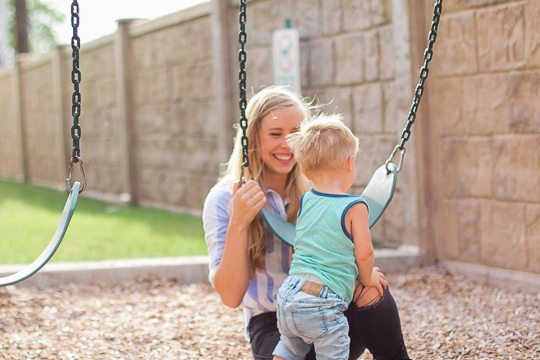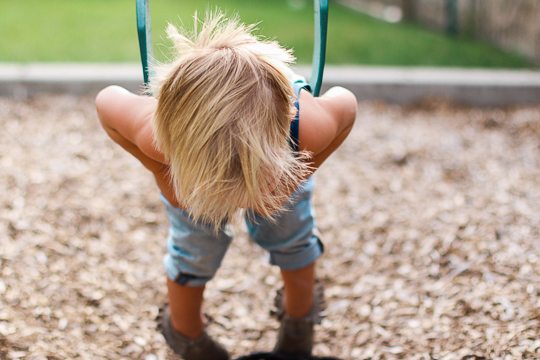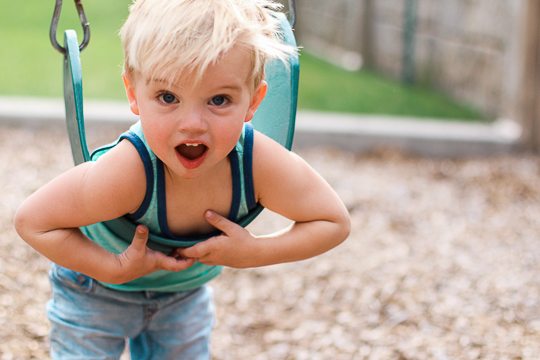 Jordan:
Similar Tops: Target & Banana Republic
Pants: Gap
Enzo:
Top: Gap
Pants: H&M
Thanks for stopping by!