This month my friends and I decided to style a basic white t-shirt and jeans. The outfit that I put together happens to be my favorite outfit in my closet right now. I've always loved this top – I actually blogged about it once already here. And the "mom" jean-shorts are a gift from heaven. They are so comfy and forgiving. Last but not least. The bag! This bag is from a company I've been drooling over for years: Nena & Co. They are a social- conscious company that provides income opportunities for women in Guatemala and other countries. From what I understand, each of their pieces are unique and handmade. I would like to buy all of their inventory, but that would be impossible for two reasons: They always sell out and I would be bankrupt!
Some thoughts about these photos:
I wish I could say they were taken in Charleston -where my family spent the last week; but alas, they were taken in front of a lone tree in my desert backyard. The foresty look of these pictures is very deceiving.
The pop of pink makes me happy.
I almost regret the big bowl of poutine I ate minutes before taking these… but I really don't. And like I said earlier – mom jeans are forgiving 🙂
I'm just going to come right out and say it. My shorts appear to give me camel toe. I promise it is only an illusion.
Thank you so much for stopping by! I will link everything that I can at the bottom. Be sure to check out how my friends styled it this month too!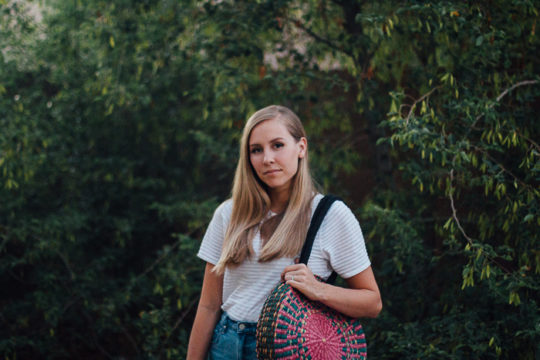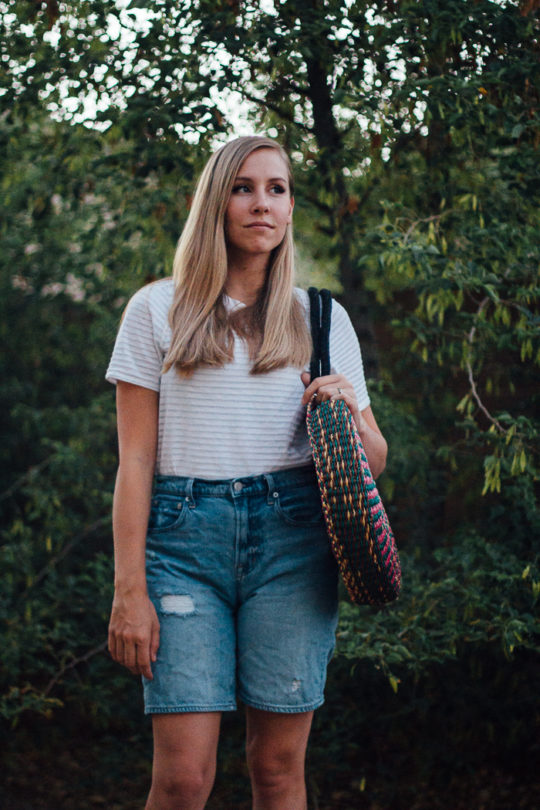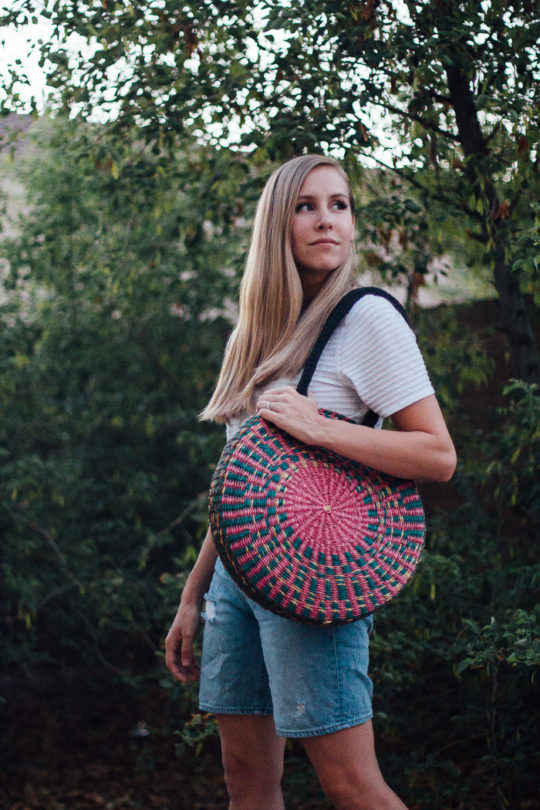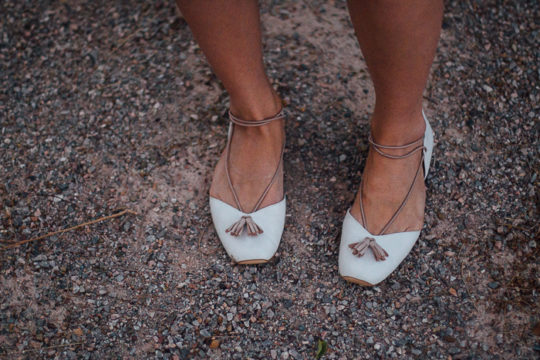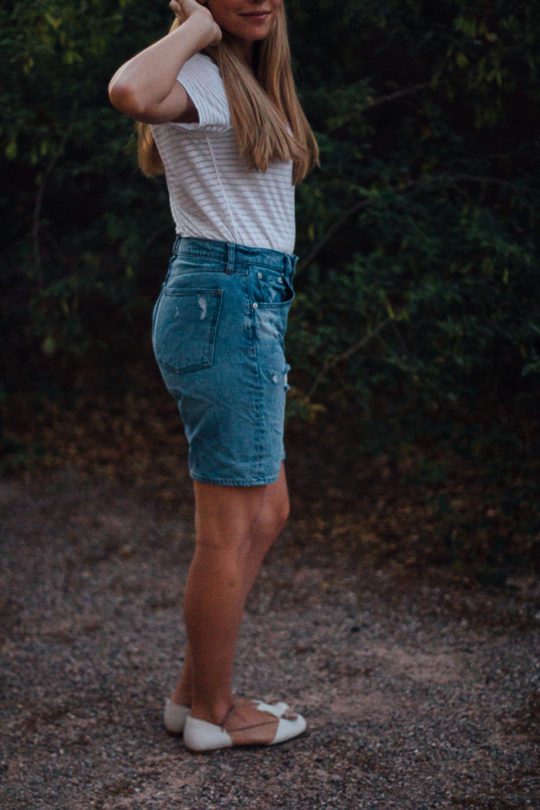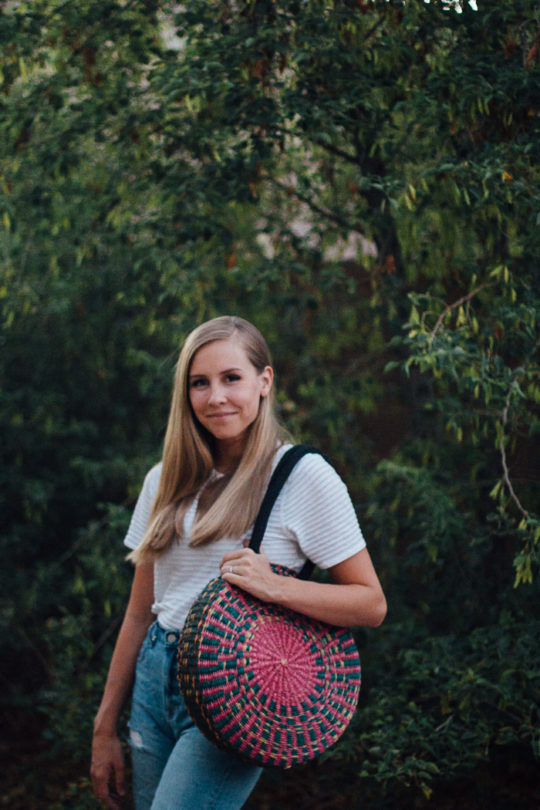 Top: Lululemon
Shorts: Gap
Bag: Nena & Co